VIDEO: Meet Lord Toby Tarrant And Lady Dominic Byrne
18 October 2018, 10:36 | Updated: 18 October 2018, 10:40
Toby and Dom found out you could buy the prestigious titles online this week, and things escalated pretty quickly.
What do you buy a man like Toby Tarrant that has everything? Why, a Lord title of course!
Dom and Toby found out you could purchase the titles on line with a temporary certificate... providing you owned a patch of land of course.
If Toby was going be a Lord, however, Dom had to be the Lady.
Watch them proudly show of their certificates in our video above.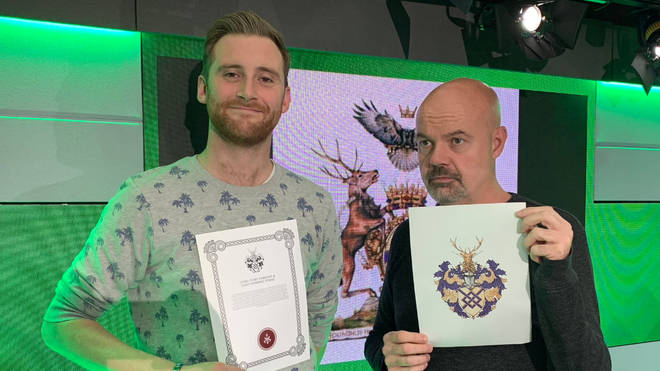 It's not the first time Dom's been a lady though.
Do you remember when Chris and Dom had an epic Drag Race around Leicester Square?
Watch it here:
See Chris and Dom go zorbing below: