VIDEO: James Is Nearly Sick After Eating A Listener's Chocolate
29 August 2018, 13:18 | Updated: 29 August 2018, 13:22
Chris and Dom convinced James to test out a treat sent in by a cunning 10-year-old listener this morning.
A young listener sent Chris and Dom a lovely letter this week and added in some handmade chocolates to accompany them.
The tasty treats were lovingly made by 10-year-old listener Lewis, so when he was asked to try one, James decided to take up his challenge of swallowing one whole.
Watch our video to find out what happened next.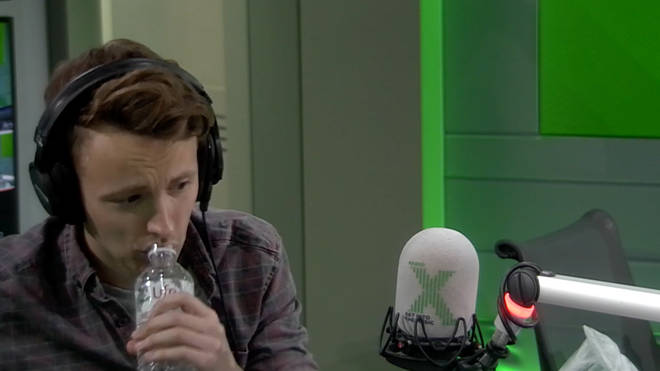 Unfortunately for James, the team had no idea that Lewis had pranked them and the chocolates were choc-full of chillies.
Did you see what we did there?
Poor James. Luckily he managed to hold back the tears, but he most certainly won't be trying food sent in by listeners ever again!
It's not the first time the team has taken on the challenge of eating extra hot chocolates.
Find out what happened when they sampled Instant Regret here: