VIDEO: Gino D'Acampo Loves His Local Kebab Shop
5 November 2018, 17:28 | Updated: 5 November 2018, 17:34
The celebrity chef appeared in the Radio X studio this morning and Chris found out his guilty pleasure is a kebab takeaway!
Gino D'Acampo visited the Chris Moyles show this morning, where he talked about his career and of course... Italian food.
The celebrity chef gave as good as he got, but was taken back when Chris mentioned a local kebab shop near his home.
Watch him in action in our Facebook Live video from 6:39 above.
Asked about Flames, which is across the road from the Italian chef, Gino replied: "How did you know about that Kebab shop, because nobody knows.
"You're the first man that's ever said to me about the kebab shop! Do you own Flames?"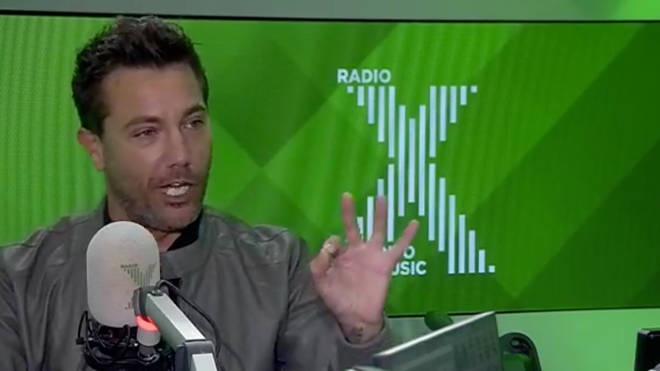 He explained: "Whenever I can't be bothered to cook, because even I can't be bothered to cook sometimes, I just go there and I have the same thing all the time".
So there you have it everyone. Even telly chefs get a takeaway sometimes!
Watch Jamie Oliver give his secret on how to cook perfect roast potatoes: