The Chris Moyles Show Pubcast raises over £1 million for Global's Make Some Noise charity
26 October 2023, 09:00 | Updated: 26 October 2023, 09:09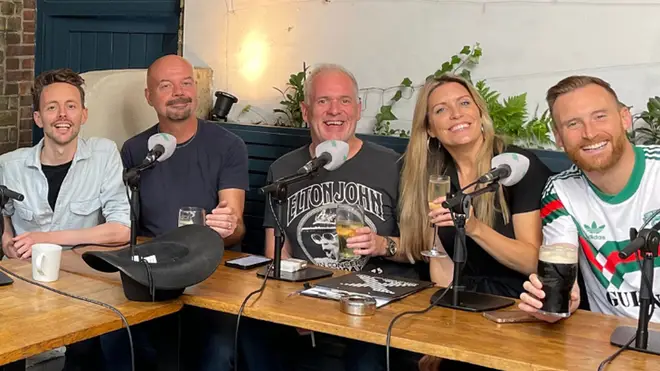 The annual limited-edition podcast, which sees Chris Moyles and his team record a pub sesh each year, has reached the impressive milestone.
The Chris Moyles Show Pubcast has officially raised over £1 million for charity.
Every year since 2016, the Chris Moyles has taken his breakfast show down to his local pub to record the Pubcast: a limited edition podcast in aid of Global's Make Some Noise, the official charity of Radio X, which supports life changing projects at the heart of communities right across the UK.
Fans can download the Pubcast on Global Player for a limited period each year by texting a special keyword with the option to donate what they can and support Global's Make Some Noise.
On Thursday (26th October), Chris Moyles announced that the Pubcast has raised a record-breaking combined total of £1,028,048.
This incredible amount raised will allow Global's Make Some Noise to support even more people across the UK, helping them to tackle issues such as mental health, food poverty, life limiting illnesses and homelessness.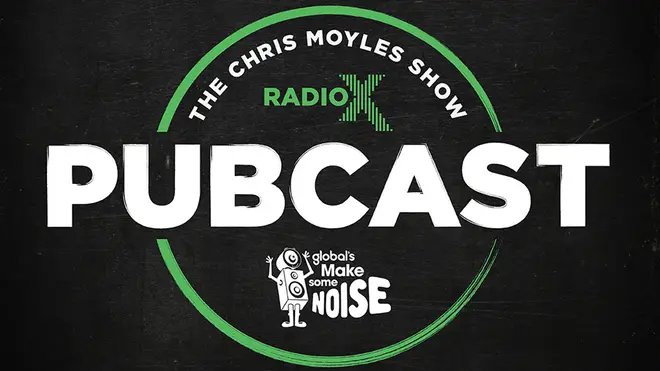 The annual Pubcast, eagerly awaited by Chris Moyles' listeners each October, features special guests, alongside the whole breakfast team, who take part in games and share stories and jokes in a relaxed environment outside the studio.
Special guests on the Pubcast have included musicians, actors, comedians and sports stars, such as Shaun Ryder, Kiefer Sutherland, James and Clair Buckley, Jon Culshaw, Ben Shephard and Chris Kamara. During the COVID-19 pandemic, the Pubcast moved online to a virtual pub gathering. In this year's episode, which was available in audio and video formats, Chris Moyles was joined by Kasabian's legendary frontman Serge Pizzorno and fellow Radio X presenter Johnny Vaughan.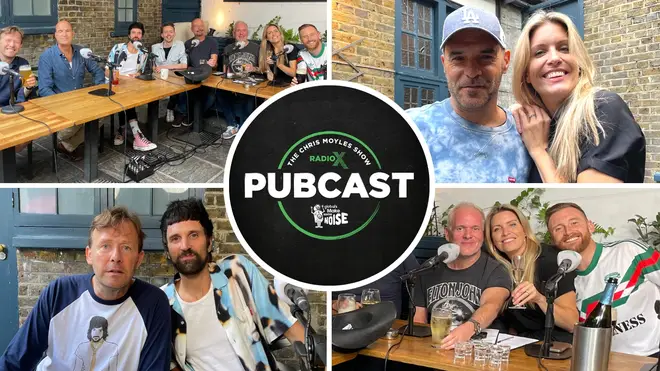 Chris Moyles said of the amazing news: "We have revolutionised charity fundraising by drinking in a beer garden. We love the response we get every year from our listeners to the Pubcast but we have been blown away by their generosity.  They really are the best listeners."
Suzanne Ryder-Richardson, Director of Global Goodness added: "At Global's Make Some Noise, we're always looking for innovative ways to raise money for small charities. Sometimes the simplest ideas are the best. The Pubcast has grown and grown since the first episode seven years ago, which is testament to Chris and the team's popularity and some clever tech that makes donating and downloading so easy. The money raised really is life changing and has already provided vital support to people facing their toughest challenges in communities across the UK. A huge thank you to everyone who has donated."
The Chris Moyles Show Pubcast has now closed for another year. Watch Chris and the gang reliving their cringiest moments in the clip below: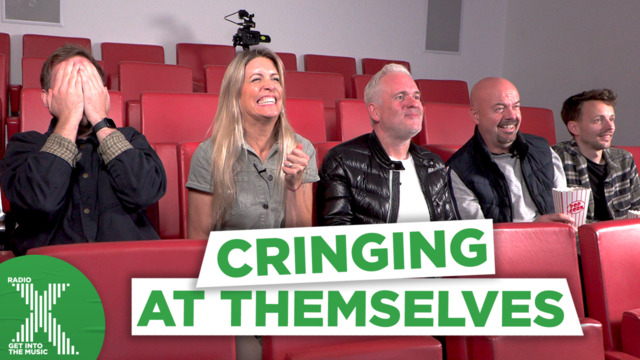 The team cringe at their Pubcast 2023 antics!
The Chris Moyles Show Pubcast has now closed.
The Chris Moyles Show Pubcast is part of Global's Make Some Noise's annual October fundraising appeal. As the official charity of Global, the Media & Entertainment Group, Make Some Noise brings together all of Global's stations, including Radio X's sister stations Heart and Capital, to raise money. To date, the charity has helped change the lives of over 175,000 people by supporting 440 community project and small charities.