WATCH: Chris Moyles Gets His Own Back On Vernon Kay In Time For Christmas
23 December 2015, 13:40 | Updated: 10 August 2023, 14:41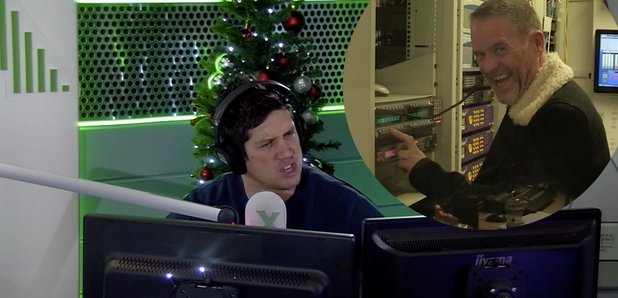 Forget Home Alone or It's A Wonderful Life, THIS is essential Christmas viewing. Mr. Moyles gets his own back on Vernon big time...
MUST WATCH: Chris gets his own back on Vernon in time for Christmas!
The Moyles Kay prank wars are becoming the stuff of legend. After Chris told the listeners to tweet Vernon Kay telling him they'd gone off air, Vernon came back guns blazing. He hired clowns, filled hotel rooms with balloons, and generally got quite carried away.
So, just in time for Christmas, Chris decided to get his own back and mess around with Vernon's mic. Give it a watch below!
Don't forget, you can get all the best bits of the Chris Moyles Show on Radio X straight into your pocket by downloading and subscribing to the Chris Moyles Show podcast. It's brilliant, obviously.
Subscribe here!