WATCH: Vernon Kay Pranks Chris Moyles With Thousands Of Balloons
2 December 2015, 10:19 | Updated: 2 August 2017, 10:46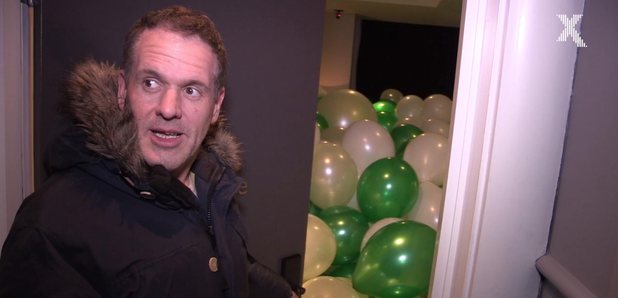 Take a look at what Chris Moyles found in his hotel room when he headed up to Manchester for the Radio X Road Trip...
The Radio X prank-a-thon continues… what started as a simple case of one presenter hijacking another's Twitter account has now escalated.
FIRST… Chris Moyles got all the listeners to tweet and text Vernon Kay saying they couldn't hear his show on air… just another local radio station. THEN… Vernon took over Chris's "Platinum Hour" from another studio…
NOW… as the pair head off to Manchester as part of the Radio X Trip Road Trip with Chris Moyles together with O2, Vernon has a little surprise in store for when Chris checks into his hotel room.
Watch what happens and how Chris reacts! And, more importantly, what will happen next?