Eric Cantona posts NSFW egg video on Instagram & sends internet into meltdown
24 April 2019, 16:58 | Updated: 24 April 2019, 17:43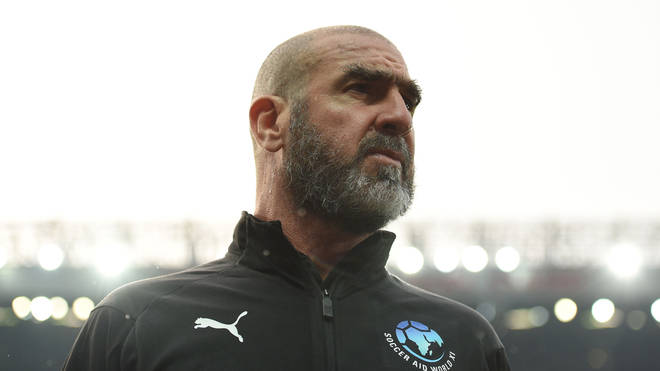 The former Man Utd player shared an explicit video on Instagram ahead of the Manchester Derby and became a trending topic. See the reactions here.
Eric Cantona shared a controversial video on Instagram, and it's had Twitter reacting ever since.
The now deleted clip sees the former Man United player holding a tablet which sees an exposed man crack an egg with his penis.
Now, we're not going to share the extremely NSFW video, but it's fair to say that people are shocked, stunned, amused and a little confused about it.
See some of the best reactions here, and even some theories about what the Frenchman meant by it.
One Twitter user opened the floor with a question on everyone's lips: "Is he okay?!"
Some used the beautiful game to share their shock...
Others wished they had simply never looked up the former footballer when they saw him trending and warned others from doing the same:
Some Twitter users thought that they'd ahem... CRACKED... the code, by suggesting it has everything to do with the Manchester Derby in which takes place today at 8pm and sees Manchester United vs. their bitter rivals Man City and was a reference to their manager Pep Guardiola.
Some commended the former footballer for his genius, while others actively encouraged people to have a look.
However, most people were just plain stunned at the video and they used plenty memes to get their point across.
What a time to be alive.
Watch Eric Cantona "support" The Libertines at a charity gig last year: