TRNSMT Festival's greatest ever moments
11 July 2020, 08:00 | Updated: 11 July 2020, 08:01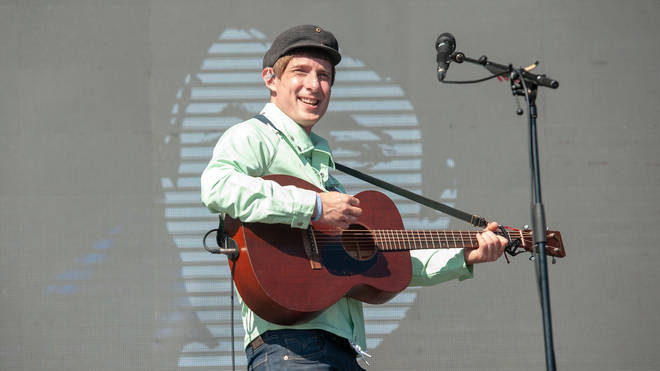 This weekend would have seen TRNSMT Festival return to Glasgow - but instead, Radio X looks back at the finest sets of previous years. from Gerry Cinnamon to Arctic Monkeys.
TRNSMT Festival was to have taken place on the weekend of 10 to 12 July, but the coronavirus pandemic has - like pretty much every other live event this year - meant the weekend has been cancelled.
Organisers have confirmed that TRNSMT will be back next year between 9 and 11 July, with headliners Courteeners, Liam Gallagher and Lewis Capaldi and tickets are on sale now from trnsmtfest.com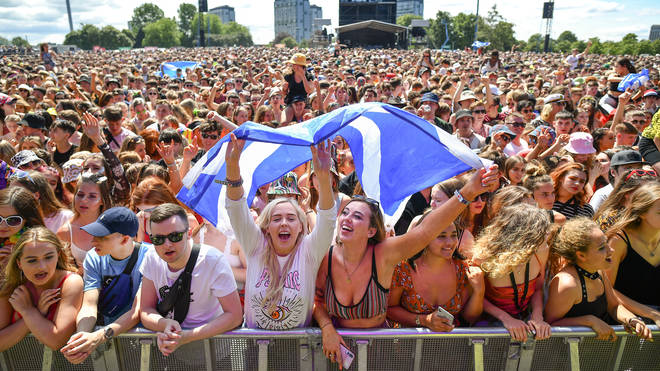 But that's not all - to make up for the lack of a festival this year, the team have lined up a weekend of activity called TRNSMT AT HOME. The show will will kick off on the TRNSMT Festival Facebook and YouTube pages at 5pm on Saturday 11 July featuring special "made at home" content from festival acts including Fontaines D.C, The LaFontaines, Dylan John Thomas, The Ninth Wave, Kawala and more. There will also be a TRNSMT Takeover on BBC Scotland fro 9pm on Saturday 11 July.
And, before that kicks off, Radio X has taken a look back at some of the most memorable moments from TRNSMT history, right from the first festival which took place in 2017.
Gerry Cinnamon covers Catfish And The Bottlemen

Graduating from the King Tut's Stage in 2017 to the Main Stage in 2018, the phenomenal Gerry Cinnamon had one of the biggest reactions of the weekend. Armed with just an acoustic guitar and his dog listening from the side of the stage, Gerry brought the crowd a performance of a lifetime. Back in 2017 before he made his festival debut, Gerry covered fellow TRNSMT act Catfish And The Bottlemen for TRNSMT's official YouTube channel.

Miles Kane joins Arctic Monkeys for 505

The Monkeys brought their magnificent Tranquillity Base Hotel & Casino tour to close TRNSMT's opening weekend in 2018. When Alex Turner and co treated fans to the live favourite 505, who should rock up but Turner's Last Shadow Puppets partner Miles Kane. It was quite a moment.

The Killers make a fan's day

One of the undeniable highlights of TRNMST 2018 came on Sunday night. Armed with a homemade sign and a front spot for The Killers, mega-fan Tony pleaded with Brandon Flowers to let him play drums with the band, and eventually he said yes. There were two conditions of course: "Do you know the song?" and "Are you Scottish?" Tony as he absolutely smashed it on For Reasons Unknown and gave Ronnie Vannucci Jr a run for his money.

Lewis Capaldi and the Chewbacca mask

Lewis Capaldi comes on stage wearing a Chewbacca mask to perform on the main stage during the TRNSMT Festival at Glasgow Green on July 14, 2019. Picture: Jeff J Mitchell/Getty Images

It's no surprise that one of the biggest moments of the 2019 festival came when Lewis Capaldi walked on stage in a Chewbacca mask in response to his on-going, tongue-in-cheek Noel Gallagher "feud". Lewis - or should we say "Chewis" - opened his set with Grace and played to one of the biggest crowds of the weekend. Taking the banterous back and forth with Noel to new heights, Lewis performed Don't Look Back In Anger, eliciting one of the biggest singalongs of the weekend. Lewis is set bring the Glasgow festival to a close in 2021.

Liam Gallagher gets the TRNSMT Festival crowd singing Wonderwall

Liam Gallagher was due to headline this year's TRNSMT, but will return in 2021. He previously topped the bill in 2018, prompting one of the biggest singalongs in Glasgow Green history when he unleashed the Oasis classic Wonderwall.

Courteeners play Not Nineteen Forever at TRNSMT

Liam Fray and his crack team made their TRNSMT debut in 2018, getting the crowd in just the right mood for Liam Gallagher's Saturday night headline set. As always, Not Nineteen Forever was the highlight.

TRNSMT sings Karma Police back to Radiohead

Radiohead's long-awaited return to Glasgow Green at the very first TRNSMT in 2017 was summed up poignantly as 35,000 fans sang the line "For a minute there, I lost myself" in unison back to the band, much to the delight of frontman Thom Yorke. They delivered an impressive two and a half hour set that spanned their thirty year career, ending with the OK Computer classic, Karma Police.

Richard Ashcroft shows his love of Barrowlands

The former Verve frontman took to the Main Stage in 2019 proudly wearing a Barrowlands Hall of Fame t-shirt. On social media, Ashcroft said: "What an honour! It was lovely to receive my hall of fame award and T-shirt from the Barrowlands. To all the musicians who shared a stage with me and most important the magnificent audiences over the years salute! Great venue mega city top country."