Get The UK Weather For England vs Croatia This Wednesday
10 July 2018, 16:51 | Updated: 11 July 2018, 22:58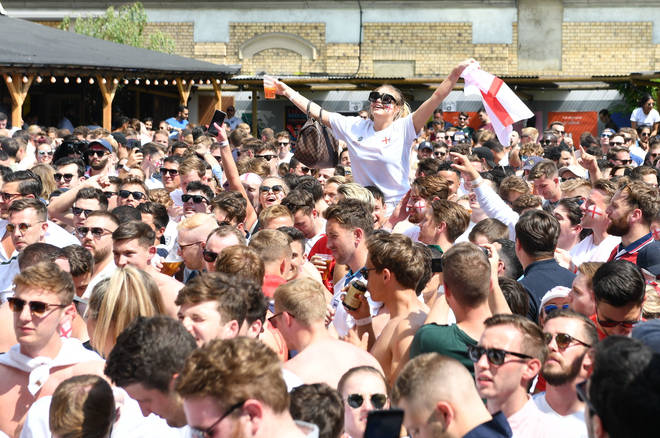 Find out if you can expect sun, clouds or showers for England's FIFA World Cup 2018 semi-final match.
After reaching The World Cup semi finals for the first time since 1990, this Wednesday (11 July) at 7pm will see England go head to head against Croatia in a bid to make it through to the finals of the 2018 FIFA World Cup.
If you're planning to hit a beer garden or a huge outdoor screening at the likes of British Summer Time in Hyde Park, you might want to know whether you need more than your England football shirt.
Take a look at the state of play across the UK today according to the metoffice.gov.uk: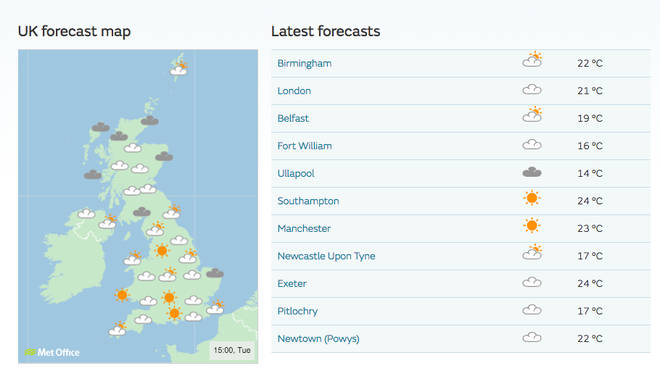 The website predicts that Wednesday will be: "Still grey and damp in western Scotland and Northern Ireland, with some heavier rain possible at times. Mainly dry and warm elsewhere, but the odd shower is possible."
But what about in major cities across the UK, where many of us will be watching the game?
Get the break down of just a few select cities here:
London:
By kick-off, Londoners will see highs of 23 degrees and it should stay in the 20s until 11pm.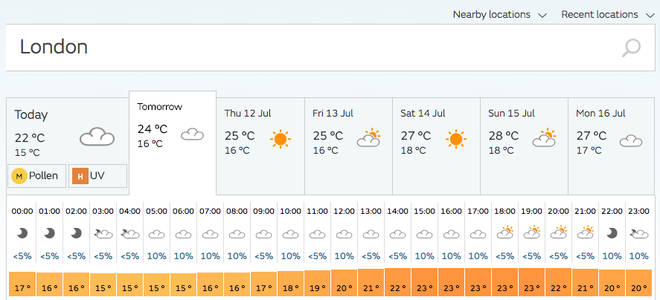 Manchester:
The hometown of The Smiths, Oasis and Courteeners will reach highs of 22 degrees at 7pm's kick off, but you may need a brolly as there'll be 50% chance of rain.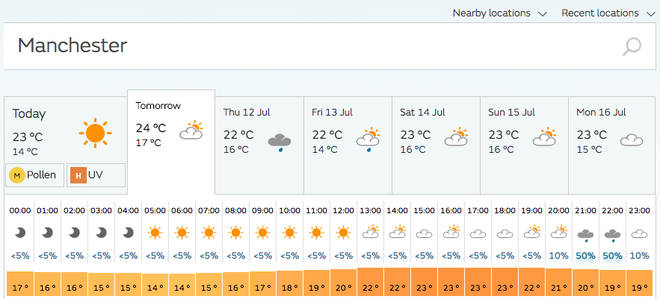 Liverpool:
Liverpudilans will see highs of 21 degrees and clear skies throughout.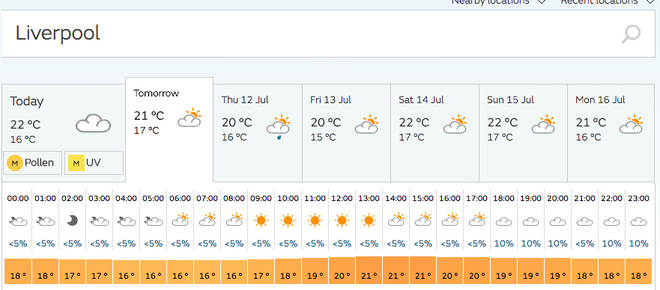 Newcastle:
Footy fans in the Toon may need a jacket as Newcastle will only witness highs of 17 degrees all day, and only 15 degrees at kick-off.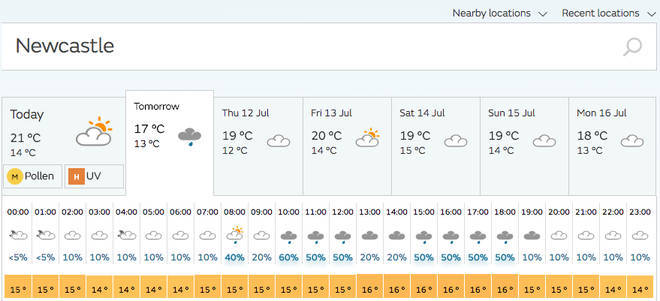 Leeds:
It's looking pretty good for the West Yorkshire city, which should boast around 22 degrees at 7pm, with only a slight chance of rain.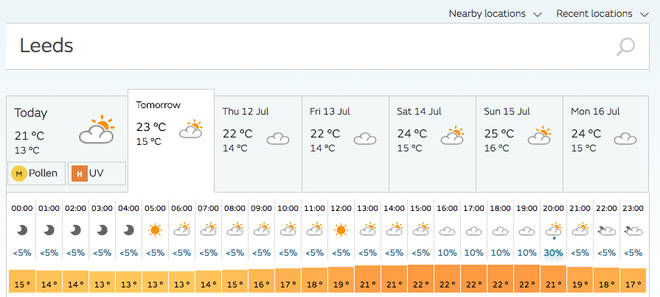 Birmingham:
The same goes for Midlands football fans. The home of The Streets, Ozzy Osbourne and ELO will be watching the match in the 20s.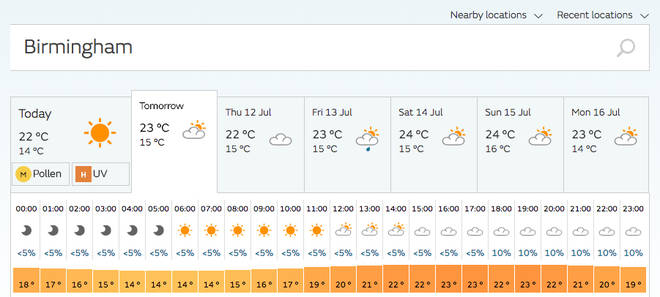 Cardiff:
It won't be blazing sunshine, but Welsh supporters of the English can still hope to watch the match with degrees in the low 20s.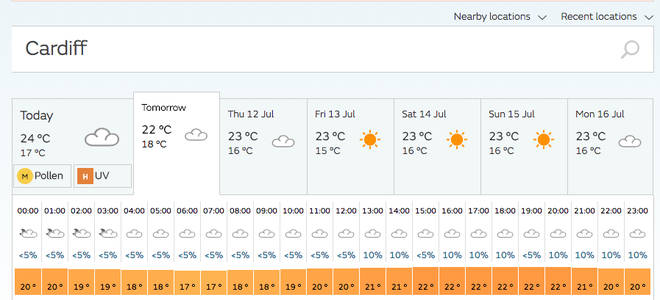 Plymouth:
Fans in the costal city can expect it to be a decent 19 degrees at kick off with only 10% chance of rain.