Watch This Piano Cover Of There Is A Light That Never Goes Out
6 May 2019, 13:30 | Updated: 6 May 2019, 13:31
Wtiness a strikingly beautiful version of The Smiths' track from their The Queen Is Dead album.
There Is A Light That Never Goes Out is a Smiths fan favorite, with many a body inked with its famous lyrics.
There's plenty of covers of The Queen Is Dead album track out there, but have you heard an instrumental version of the love song on the piano?
Well, thanks to Alex Campelo - a multi-instrumentalist from Sao Paulo Brazil - now you can.
Watch his stunning cover in our video above.
This Thursday (14 June) saw legendary Smiths guitarist Johnny Marr visit Radio X HQ for a special chat with John Kennedy to celebrate the release of his Call The Comet album on Friday (15 June).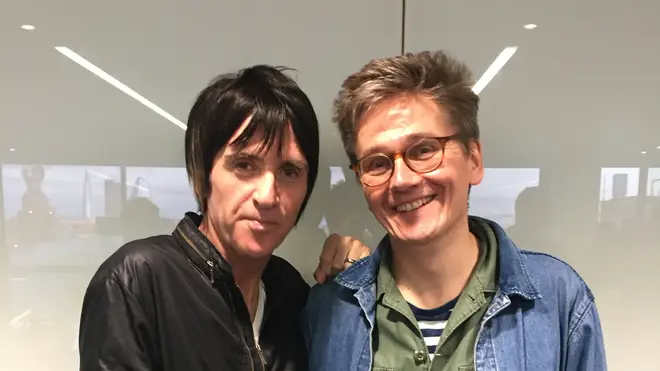 The conversation, which was in aid of Make Some Noise, saw Marr tell stories from his early beginnings, to his solo career and his amazing collaborations.
During the interview, Marr recalled how he came to give a young Noel Gallagher not one, but two of his iconic guitars.
Speaking in conversation with Radio X's John Kennedy last night (14 June), the former Smiths guitarist shared the circumstances that led to him giving the pre-fame Oasis rocker a helping hand.
Speaking at the special charity event, which celebrated the release of his Call The Comet album and was in aid of Global's Make Some Noise, he explained: "He was skint back then and I just liked him.
"Honestly, I had no idea - who would have known that Oasis were going to be (so big). They didn't know! No one could have predicted what was going to happen to them."
The Hi Hello singer added: "He was just this guy who I recognised was intense and really serious about what he was doing, and he was skint and I had a load of guitars and I thought right OK well i'll give him this guitar.
"And you know, it could have come to nothing and really it would have made no difference to me. And I had some people give me a helping hand when I started out. Little things here and there, and you need it."
However, the How Soon Is Now? rocker went on to explain that Noel managed to break the first guitar he gave him.
"So it just turned out that he became really really successful and he hit someone in the audience with it and broke it and asked me for another one," Marr told John Kennedy.
"Which I gave him... because I was drinking back then, and that's absolutely the truth. But I don't regret it for a minute.
"Those two guitars I gave Noel, one was the one I wrote The Queen Is Dead on and recorded all of that stuff on and I'm really more than happy that it's gone to a good home.
"He loves having them and you know me and him have a laugh and a joke about how I loaned them and he never returned them and fans get on to me about that…"
Speaking about his friend, collaborator and fellow Mancunian, Marr concluded: "But they're absolutely Noel's guitars and I'm proud to be part of that story really 'cause he's a good guy".

The Hi Hello star even peppered the intimate interview - which took place on the Radio X rooftop - with unforgettable riffs from throughout his career.
Johnny Marr's third solo album, Call The Comet, album is out now.