Damon Albarn: My 50th Was "Pathetic" Compared To Noel Gallagher's Bash
27 September 2018, 13:23 | Updated: 27 September 2018, 13:24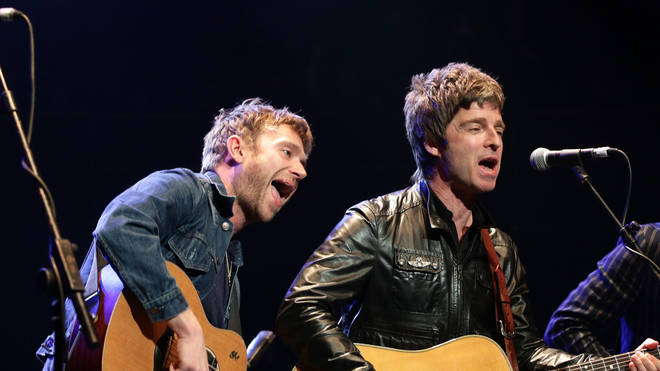 The Blur frontman has said his birthday was nothing compared to his Britpop "comrade," who had a Narcos-themed bash.
Damon Albarn has suggested his 50th birthday celebrations paled in comparison to Noel Gallagher.
The Blur frontman turned half a century on 23 March this year, following close behind the Oasis songsmith who reached the milestone on 29 May 2017.
But asked how his party compared to the Ballad of the Mighty I singer's Narcos-themed bash, Albarn said: "Oh, mine was pathetic compared with his! His was spectacular. No comparison."
And, if social media is anything to go by, Damon Albarn is dead right as the party had a gatecrashing Madonna, and more celebrity guests in Russell Brand, Micahel Fassbender and Bono, who gifted Noel with a scooter...
In-keeping with the South American vibes, the Mancunian even had a Mariachi band.
The Gorillaz co-creator also referred to Gallagher, who features on the animated band's We Got The Power track, as a "comrade".
Asked how their friendship works nowadays, he mused: "He's like a comrade. It's about that specific moment in time when you both get the carpet pulled from underneath you, and everything you've been abstractly dreaming about suddenly becomes a reality.
"I was 22, and I couldn't walk down the street without everybody recognising me. That's an exhilarating but terrifying moment, and we went through it together."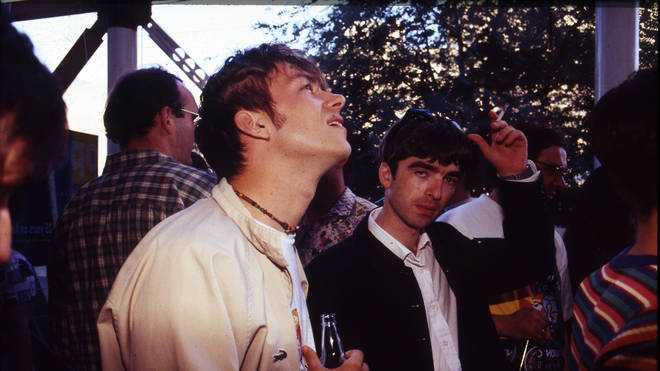 Though those crazy Britpop days are behind them, the Country House singer said he'd never close the door on Blur.
Asked if he can imagine making another album with the band, he replied: "I don't know! Maybe. I couldn't give a date, but I'm never going to close the door on that side of my life."
Find out what made Damon Albarn turned down an opportunity to jam with Prince: