Circa Waves Joe Falconer has chosen a series of tracks for Radio X's Propaganda show - based on festival songs he's been blown away by.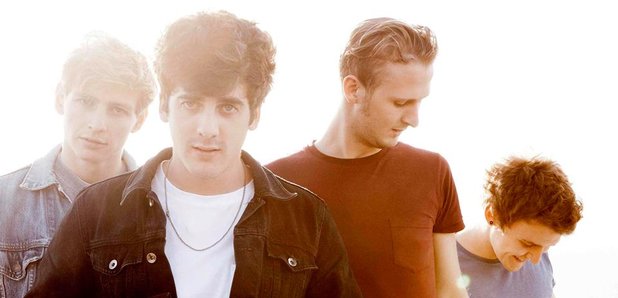 Circa Waves Propamix by Propaganda On Radio X on Mixcloud
Here's Joe's explanations for his selections:
TV On The Radio - Wolf Like Me
My first ever festival was Reading 2006 and I went to see Tv on the Radio on a tip from my brother's mate. I turned up at the then Carling tent a little bit worse for way and got my mind completely blown. It started off a long standing love affair with the band.
Sigur Ros - Staralfur
Just after I finished school I went to Benicassim for some fun in the sun. After a couple of days on the beach, the first night of music I went to see Sigur Ros as the sun was setting behind a mountain. The combination of the music and the scenery almost had me in tears, the only thing that cure me after was going to watch Battles.
Bo Ningen - Nichijyou
Kieran and I met at Sound City in Liverpool last year and after several cans of cheap Scandinavian Lager Beer we found ourselves in the pit of a Bo Ningen gig and a band was formed.
Bombay Bicycle Club - Feel
All summer we've been in an out of festivals barely getting a chance to catch any bands, Bombay in particular it feels like we've been chasing around all summer but I've managed to see them a few times this year (my good friend Liz Lawrence has been singing backing vocals for them). They are definitely a band who rise to the festival occasion.
Mac DeMarco - Together
The first ever gig we played abroad was at London Calling festival in Amsterdam. We played a really sweaty gig, one of our best, and then hung around for the rest of the festival with some mates of our who were also playing. Mac DeMarco headlined and we all got reunited during his finale. I ended up crowdsurfing and getting lifted onto the stage; great end to a great festival.
The tracks were mixed together by Propaganda DJ Gem Precious