The Chris Moyles Show | Weekdays 6.30am-10am, Saturday 8am-11am
LATEST VIDEOS
Listeners have been sending the show even more "special" gifts...
The Chris Moyles Show on Radio X Podcast
Get bang up to date with what's been happening on the Breakfast Show with the very best bits...
Want to know what it's like to sit in a pub with Chris Moyles and friends on a Friday afternoon…? Then download this very special charity podcast!
Like Chris Moyles? Click the like button to receive updates in your news feed.
Now Playing
10am - 1pm
Text 83936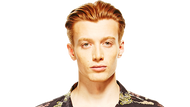 Now playing: Non-stop music
Tweets by @RadioX