The Oasis legend has told Radio X why he thinks the reality dating show is "where it's at" ahead of tonight's final.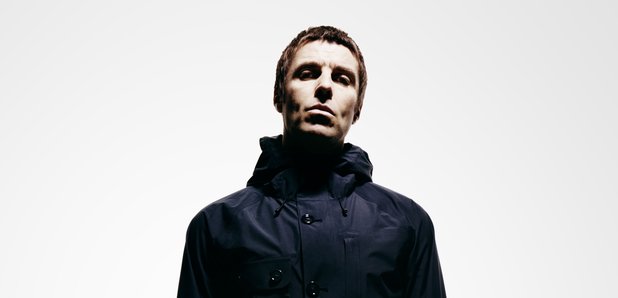 Love Island has captured the nation's hearts this year, and even managed to claim a mega-fan in Liam Gallagher.
Speaking to Radio X as part of a longer interview that we'll be broadcasting soon, the Oasis man has told us why he's so into the reality show, and revealed his girlfriend Debbie Gwyther has a lot to do with it.
"I'm watching it every night," he confessed. "Well, Saturday they don't show it, do they? The c**ts. You've got to do something else. It's not cool, man. I've got to do things on a Saturday now, go out and shit you know what I mean?"
The Wall Of Glass singer added: "I like it man, but I don't truly understand the bit where they've got to kip on the floor, outside. I'm just into the fact that it's shit, you know what I mean? It's just stupid. I'm not getting anything out of it. I'm not learning anything out of it, it's just on.
Play
Liam Gallagher - Slide Away - Electric Brixton - 1 June 2017
See Liam perform the classic Oasis track at the London venue.
02:18
But what's the secret to truly appreciating Love Island? "You've got to commit from early days," explained the Rock 'N' Roll Star.
He continued: "It's not my doing, it's Debbie's doing. I've only got one TV in the house. She's the boss when it comes to that. I have Saturdays and Sundays with the football, and now there's no football on, it becomes Debbie's TV.
"So Love Island it is. But I'm into it, actually, so it's alright. It's good to talk about it. There's a lot of guys out there now, thinking, sitting there thinking, Thank FUCK for that, mate. It's good, mate. Love Island's where it's at."
"You don't know what you're missing. It's great. Young people, HAVING FUN. Without a care in the world."
Love Island's live final - which will crown either Kem Cetinay and Amber Davis, Chris Hughes and Olivia Attwood or Jamie Jewitt and Camilla Thurlow as its winners - airs tonight on ITV2 from 9pm.
No doubt Gallagher will be glued to the TV screen, after resting following his slot at Lollapalooza Paris this weekend.
Watch him play Rock 'N' Roll star below:
Play
Liam Gallagher sings Rock 'N' Roll Star at Lollapalooza Paris
See Gallagher sing the Oasis track at the French festival.
00:15
See Gallagher and his band play Oasis anthem Wonderwall:
Play
Liam Gallagher sings Wonderwall at Lollapalooza Paris
See Gallagher sing the Oasis track at the French festival.
00:15
Liam Gallagher will have a short break before returning to the road to appear at Canada's Osheaga Music & Arts festival, playing South-East Asia before heading back to the UK for Reading & Leeds Festival 2017, which will see Muse, Kasabian and Eminem headline.
Gallagher might be preparing to release his debut solo album on 6 October, but he better watch out, because he could face some stiff competition from this tot in a few years.
Young Seth does an uncanny impression of Gallagher, which comes complete with a mini mic stand and micro maracas.
Watch his take on Gallagher in a video which was shared by his dad, Steven, on Twitter.
Play
Toddler does amazing impression of Liam Gallagher
See the tiny tot get the Oasis legend down to a tee.
00:45