Alex Turner On THAT BRITs Speech: I Wasn't Waffling On Drugs
22 February 2017, 12:48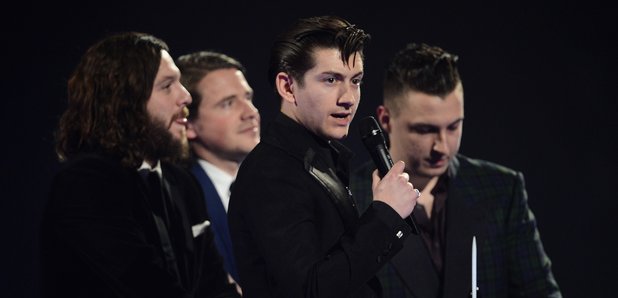 Remember the Arctic Monkeys frontman's infamous speech at the 2014 BRIT Awards?
Alex Turner's BRIT Awards speech has gone down as one of the most standout moments of the awards ceremony in years.
When Arctic Monkeys took home the Best British Album for AM, their frontman's lengthy speech about the nature of rock n' roll had people questioning what he'd consumed on the night.
However, in an interview with Rolling Stone last year, the singer revealed it wasn't just drivel. "A lot of people thought I was waffling away on drugs," Turner revealed.
"But I wasn't. I just can't pretend getting an award was something I've dreamed about since I was a kid, because it isn't."
Watch the moment they picked up their award below:

According to Rolling Stone, his Last Shadow Puppets collaborator Miles Kane says the speech was less to do with what he was on, and more about his "growing confidence".
"He enjoys being a star more and taking it for what it is," Kane says. "He's more comfortable in his own skin."
In 2014, Arctic Monkeys became the first British act to win Best British Album and Best British Group at the BRIT Awards.