WATCH: KFC Branch Out With Christmas Tree Decorations
21 November 2017, 12:13 | Updated: 21 November 2017, 12:40
See the next in line of the genius products created by the finger-licking good brand.
KFC are hoping to bring back the magic of KFChristmas by transforming some of their most-loved products into festive decorations.
Watch their ad above, courtesy of KFC New Zealand.
Their drumstick, wings, fries and classic KFC bucket have been made into hanging ornaments, alongside a version of the Colonel himself.
Who thought fried chicken could be so appealing when hanging on a Christmas tree?
See them all here: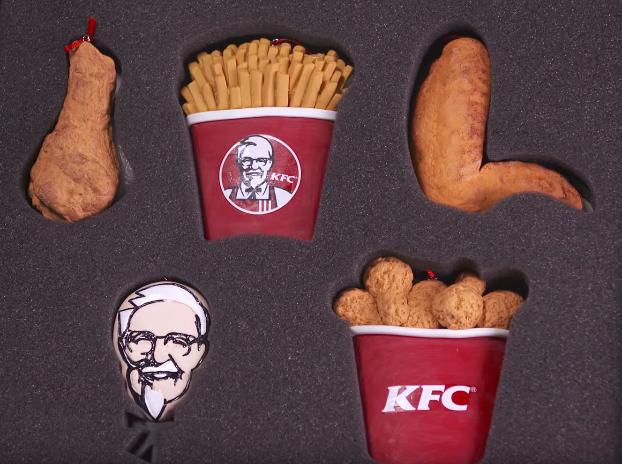 Credit: YouTube/KFC New Zealand
It's not the first time the fast-food chain has cooked up some out-of-this-world merchandise.
Earlier this month the KFC Japan released a bath bomb that smelled like their secret blend of herbs and spices.
Last Christmas also saw them release a chicken-scented candle so fans of the fried stuff could sit back and relax of an evening.
So sensual.
And just in case it was all a bit too Christmas-centric for you, last August the chicken chain created their very own Sunscreen... which smelled of you guessed it - Chicken!
Photo credit: YouTube/KFC New Zealand