WATCH: Greggs Are Hosting Romantic Valentine's Day Dinners...
30 January 2018, 11:00 | Updated: 30 January 2018, 19:06
The chain is offering sit-down candlelit dinners for the most romantic day of the year, and you can book your place soon.
Valentine's Day is almost upon us. And while some of you may have already planned your romantic dinners at a posh restaurant or decided to forgo the holiday altogether, Greggs has the perfect solution for the no-nonsense couples out there!
The purveyors of all things pastry are offering fans the chance to have a dinner in-store on 14 February... and they're being deadly serious about it.
Watch their advert explaining all above. We don't know about you, but we're convinced!
The four-course set menu will cost £15 for two and will comprise completely of Greggs-based dishes. But they're not being slap dash about it. Oh no. They're offering a fine dining experience that's well worth the cash. Think of all those lovingly-sliced sausage rolls!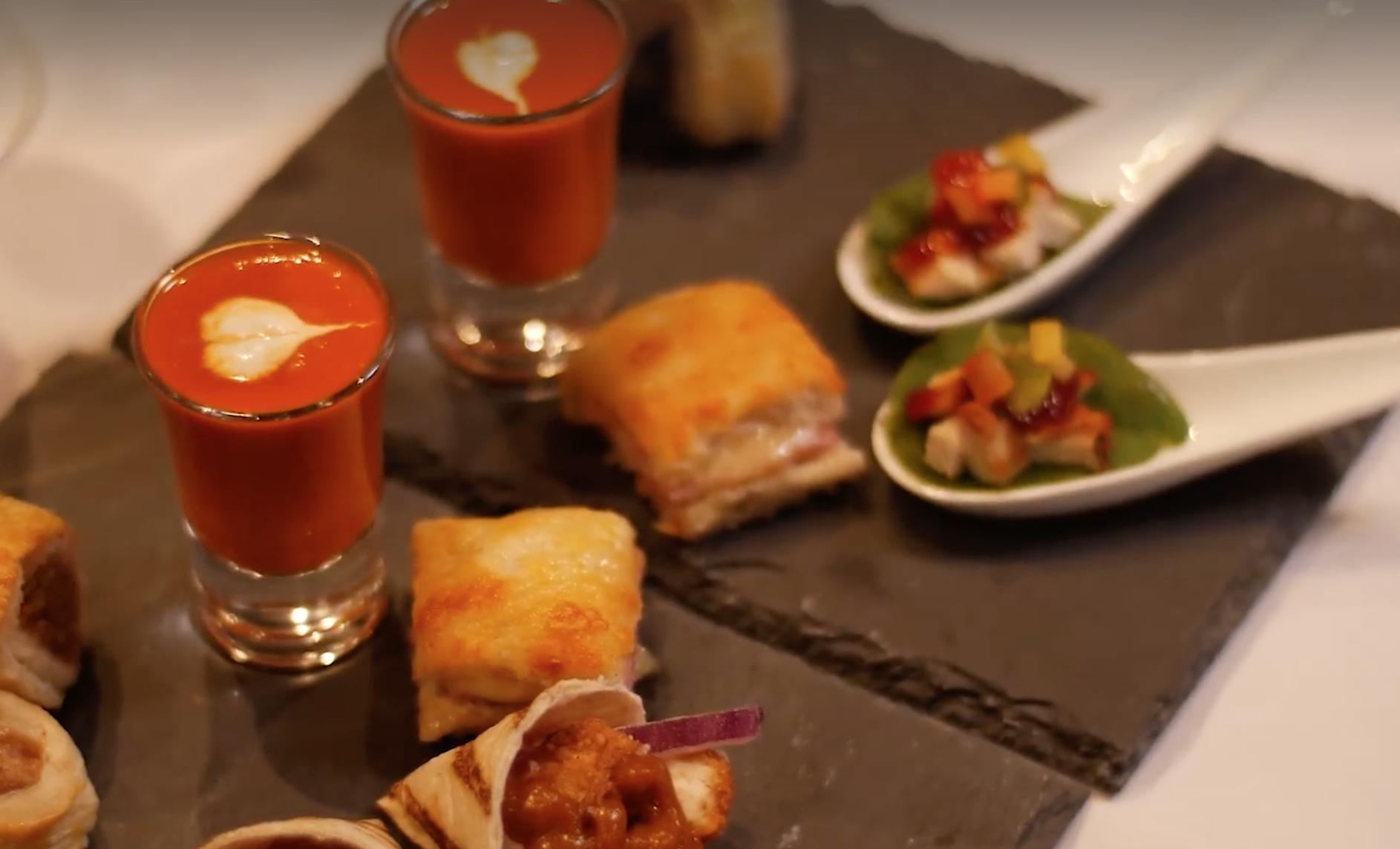 Credit: Facebook/Greggs Official
A statement on Greggs' Open Table page reads: "This Valentine's Day, we're opening our doors for couples to enjoy a romantic, candlelit dinner in shops for the very first time.
"We're transforming selected shops into restaurants designed for romance, complete with mood lighting and music, roses, candles and linen tablecloths. Instead of ordering at the till, couples will receive first class table service in our take on a 'fine dining' Greggs experience.
"This is the ultimate Valentine's treat for the Greggs fan in your life. The one-night-only menu will be made entirely from your favourite products but given a special Valentine's twist. Sausage rolls and romance can go hand in hand. Whether you're on a first date or have been married for 30 years, we guarantee it will be a night to remember.
Diners can book their places at selected restaurants in Manchester, Cardiff, London, Newcastle and Glasgow. Reservations for the experience open from 7 February 2018.