VIDEO: Nickelback's Response To This Mean Tweet Was Classic
14 October 2018, 09:00 | Updated: 14 October 2018, 09:01
Chad Kroeger and co took part in the Jimmy Kimmel Live segment alongside The Strokes, Korn and Elvis Costello.
Nickelback might be one of the most roasted bands around, but you can't say they don't take it in good humour.
Watch a clip of the moment above.
The Canadian rockers took part in Jimmy Kimmel Live's Mean Tweets segment, where they read insults alongside the likes of The Strokes, Elvis Costello and Gwen Stefani.
When it came time for the How You Remind Me band to read a mean tweet about them, they gave a pretty decent comeback.
After reading the scathing post: "I would rather stab myself in the taint than hear another Nickelback song," frontman Chad Kroeger replied: "That's funny, that's how we make Nickelback songs."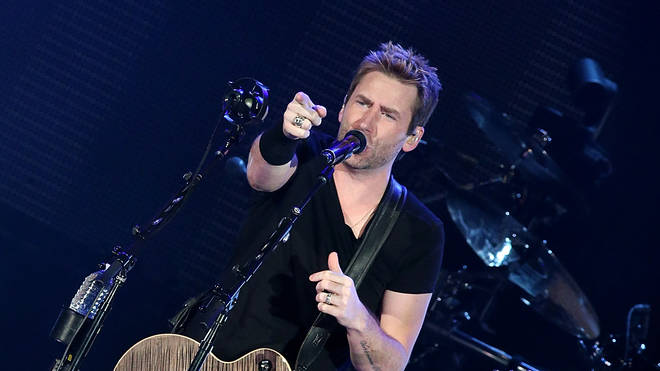 Nickleback technically had a double helping of meanness, as they were name-dropped in a mean tweet directed at Korn, which was read by their frontman Jon Davis.
It simply read : "Korn. Fuck those guys more than Nickelback".
They weren't the only bands in the firing line either, with Albert Hammond Jr reading a tweet from @deathpie642 who wrote: "The Strokes. Worst. Piece. Pf. S**t. Band Ever. Made. Period.
See a clip of them reading their mean tweet here:
Watch the full video below: