The story of Chris Cornell's final performance
18 May 2020, 18:44 | Updated: 18 May 2020, 18:59
As we mark three years since the Audioslave and Soundgarden rocker's tragic passing, we look back on his final gig.
It's been three years since Chris Cornell died, aged 52 on 18 May 2017.
The Audioslave and Soundgarden rocker shocked the entertainment world when he lost his life to suicide, with many still mourning the loss of a talent that was taken away from the world far too soon to this day.
What and where was the grunge icon's last performance and what did he play?
Watch the footage of his last ever gig, and find out more about the performance here.
READ MORE: Soundgarden countersue Chris Cornell's widow for 'fraudulent inducement' over charity show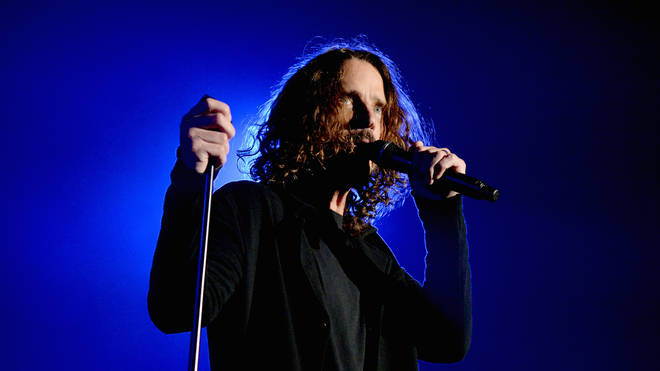 What was Chris Cornell's final gig?
The grunge icon played a show at the Fox Theatre in Detroit with Soundgarden on May 17 2017, just hours before he died the following day.
It was part of a string of reunion dates for the Black Hole Sun rockers, which would see them visit various cities across North America.
From the videos shared of the show, it's clear Cornell was in fine voice, playing for two hours straight and proving just what a talent he was before his untimely passing.
Playing tracks from across their career, the grunge pioneers kicked off their set with Ugly Truth, the opening track from their 1989 Louder Than Love album.
Then, treating fans to a the likes of Hunted Down, Non-State Actor and Outshined, the band didn't keep fans waiting too long to hear their iconic breakthrough track Black Hole Sun.
Not knowing the gig would be their last together, they band ended their set with an encore of Rusty Cage and Slaves & Bulldozers.
See the setlist for Chris Cornell's final gig:
1. Ugly Truth
2. Hunted Down
3. Non-State Actor
4. Searching With My Good Eye Closed (Intro only)
5. Spoonman
6. Outshined
7. Kickstand
8. Black Hole Sun
9. By Crooked Steps
10. The Day I Tried to Live
11. My Wave
12. Been Away Too Long
13. Fell on Black Days
14. Mailman
15. A Thousand Days Before
16. Burden in My Hand
17. Blow Up the Outside World
18. Jesus Christ Pose
Encore:
19. Rusty Cage
20. Slaves & Bulldozers
(with "In My Time of Dying" refrain)
WATCH: Chris Cornell's daughter Toni covers Temple of the Dog's Hunger Strike
If you or anyone you know has been affected by this story, please seek help from the helplines below:
The Samaritans
Tel: 116 123
Mind
MindInfoline: 0300 123 3393
Papyrus
HOPELINEUK – 0800 068 4141
CALM (Campaign Against Living Miserably)
Helpline: 0800 58 58 58
Maytree
Tel: 020 7263 7070