Advent Calendar #20: Seasonal Misunderstandings Will Happen
20 December 2017, 16:57 | Updated: 24 December 2017, 00:11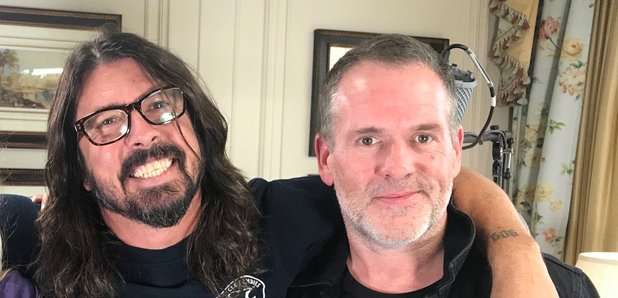 Let Dave Grohl remind you why you should never, EVER sneak up on anyone in our video.
We all know that keeping people guessing at Christmas is the best thing ever, but sometimes it's best not to surprise people.
Dave Grohl learned that the hard way when he tried to sneak up on Chris Moyles after their gig in Brighton.
Watch our video to find out more.
Recalling the incident during a special interview with Chris Moyles, the Foos frontman said: "The last time we had drinks together, I was almost taken out by a navy seal".
Moyles then filled in the blanks, explaining to a very amused Taylor Hawkins: "We were outside the hotel having a few cigarettes, having a few drinks and Dave sees me and goes, 'Oh there's the guy from the radio. I'll go and surprise him'.
"[He] puts his hood up and just goes 'argh' gets to there... and the security guard who I've known for years, who's always with us literally goes BAM.
"Dave's pinned on the table."
If that wasn't bad enough, it turns out Grohl's mum was there to witness her son being roughed up too.
Moyles added: "And just when I think we might get out of this, Dave goes: 'It's alright mom. It's his security'".
The Foo Fighters rockers also revealed in the no-holds-barred chat that all their wives fancied Justin Timberlake and wanted to visit the studio when they heard he was appearing on the album.
So Secret Santa = Good. Sneaking up on someone with a Navy-trained body guard = Bad.