See Ricky Gervais On Tour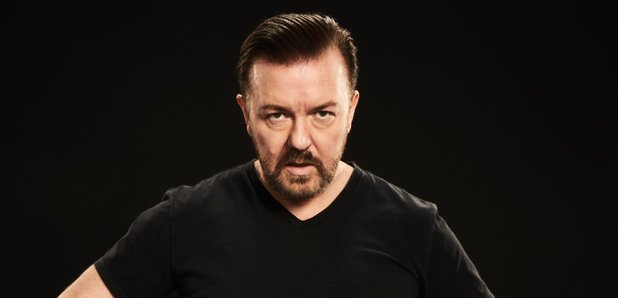 Ricky is returning to stage with his first stand-up tour in seven years: Humanity.
2016 was a busy year for Gervais, with the release of David Brent: Life On The Road, an album featuring David Brent & Foregone Conclusion, the launch of Special Correspondents on Netflix as well as the publication of the David Brent Songbook and the hosting of the Golden Globes for a 4th time.
This year Ricky Gervais returns to his first love of stand-up comedy, with the British comic taking his new show Humanity on a 37-date tour around the world.
Ricky says: "Thousands of people paying hard earned cash to come and see you live is such a privilege. You'd better have something different, interesting and funny to say. Humanity is my angriest, most honest and I think my best tour yet. It's probably my most personal too. I feel I may as well tell you everything before I die. Hope you enjoy it. Or not. There are no refunds. Just like life, I guess."
The creator and star of The Office, Extras and Derek, Ricky Gervais has won three Golden Globes, two Primetime Emmy Awards and seven BAFTA's. His hit series The Office is the most successful British comedy of all time, shown in more than 90 countries with seven remakes.
His 2007 stand up show Fame became the fastest selling UK stand-up show in history with 100,000 tickets for his London shows going in nine minutes!
Extra London dates have just been announced… tickets are on sale now.
Ricky Gervais - Humanity Tour Dates
22 March - BIC, Bournemouth

23 March - BIC, Bournemouth

28 March - Waterfront, Belfast

29 March - Waterfront, Belfast

3 April - City Hall, Sheffield

11 April - Guildhall, Portsmouth

25 April - Pavilion, Plymouth

2 May - Clyde Auditorium, Glasgow

9 May - Brighton Centre, Brighton

5 June - City Hall, Newcastle

8 June - Playhouse, Edinburgh

13 June - New Theatre, Oxford

18 June - Mayflower, Southampton

28 June - Barclaycard Arena, Birmingham

4 October - Eventim Apollo Hammersmith, London

5 October - Eventim Apollo Hammersmith, London

6 October - Eventim Apollo Hammersmith, London

7 October - Eventim Apollo Hammersmith, London

17 October - Eventim Apollo Hammersmith, London

18 October - Eventim Apollo Hammersmith, London

19 October - Eventim Apollo Hammersmith, London