Radio X Presents Nothing But Thieves with Barclaycard: FAQs
23 October 2020, 08:10 | Updated: 1 November 2020, 17:39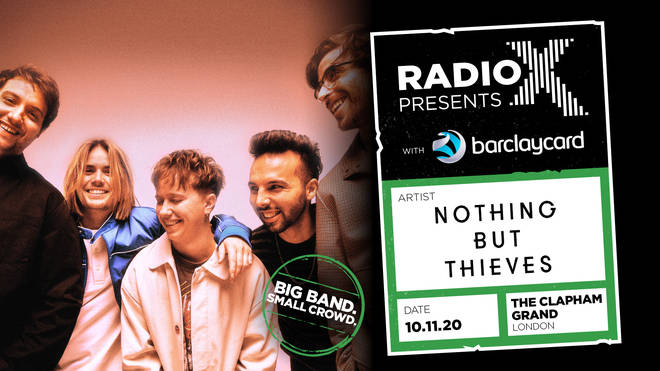 Here's everything you need to know about the show at the Clapham Grand on 10 November.
GENERAL
1. When is the gig?
Tuesday 10th November 2020, but following changes in government guidelines, it will now take place without an audience in attendance.
2. How can I get tickets?
You can win on air or online via radiox.co.uk or with Barclaycard. Winners will get to watch a live stream.
3. Will you be streaming / recording / broadcasting the gig?
For those who don't win tickets and so cannot watch the live stream, we will be recording & filming the gig. Fans at home will be able to catch up on highlights from the show plus an interview with the band exclusively on Global Player and Radio X social platforms from November 15th.
4. Is there a pre-sale?
No, no tickets are being sold for this event.
5. What are the timings for the event?
The stream will start at 20:00 (subject to change).