Terms and Conditions: Radio X Best Of British 2018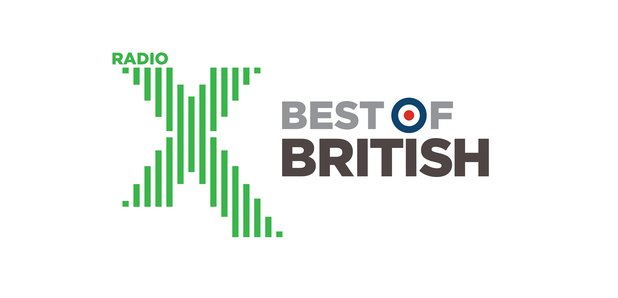 Terms and conditions for the vote currently running on Radio X.
Radio X's Best Of British March 2018
Rules:
1. The following rules ("Specific Rules") together with the general competition terms and conditions (which can be found at www.radiox.co.uk/competition-terms-conditions/) (the "Competition Terms and Conditions") of Global (as defined in the Competition Terms and Conditions) apply to Radio X Best Of British radio competition (the "Competition") which will run from 5 to 23 March 2018 on Radio X (the "Radio Station").

2. Anyone who enters the Competition (an "Entrant") will be deemed to have read and accepted the Specific Rules and the Competition Terms and Conditions and will be bound by them.
3. Details of the Competition:
3.1. To enter the Competition an Entrant must go online to www.radiox.co.uk and register their details.
3.2. Online entry will open at 00.01 (GMT) on Monday 5 March 2018 and closes at 23.59 (GMT) on Friday 23 March 2018.
3.3. To vote in the Radio X Best Of British chart, an entrant must vote for their three favourite pieces of British music.
3.4. "British Music" is defined as being written, recorded and released by a band whose majority of members are British, or are based in Britain.
3.5. To be eligible for inclusion in the chart, songs must have been played by Radio X since its launch on 21 October 2015.
3.6. Entrants must vote for three separate songs to be in with a chance of winning.
3.7. We may be unable to count a vote if the vote is incomplete or the piece of music cannot be accurately identified.
3.8. Entrants must include their email address, phone number, or address to ensure their votes are not duplicates. Votes submitted without contact details may not be counted in the chart and will not be entered into the prize draw.
3.9. Votes are weighted in terms of preference. A first choice vote is attributed 3 points, a second choice vote 2 points and a third choice vote 1 point.
3.10. Votes should be entered in order of preference and the final chart is dependent on the total number of points assigned to each song.
3.11. If two or more pieces tie with the same number of points, the number of first, second and third choice votes will be taken to decide the final chart positions.
3.12. No automated, machine assisted, third party, syndicate or other group votes will be accepted. We shall discount any votes that appear to have used any of these methods.
3.13. Radio X reserves the right to remove bulk votes that we believe arise as a result of a concerted attempt to skew the vote, and which render the vote an inaccurate reflection of voters' preferences.
3.14. Votes submitted using Twitter, Facebook, Vine, Instagram, YouTube, or posted online will not be eligible to enter the competition or be included in the chart.
3.15. Only eligible votes submitted on the online form, will be included in the chart.

3.16. The 100 Best British Songs with the most votes will be combined with Radio X staff opinions and compiled into Radio X's Top 100 Best British Songs Of All Time, which will be listed on the Radio X website (www.RadioX.co.uk) at a future date. The Top 100 Best Of British chart will be announced on Monday 2 April 2018.
3.18. Radio X's decision is final.
4. Eligibility:
4.1. The Competition is open to residents of the UK aged 18 and over.
4.2. Entry is restricted to one entry per person; duplicate entries will be excluded from the Competition.