X-Posure Thursday 19th August 2013
19 August 2013, 22:00 | Updated: 2 August 2017, 10:52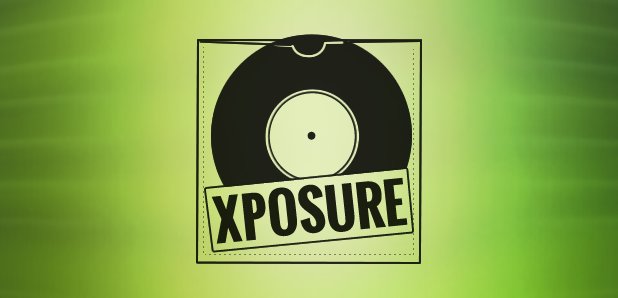 Simon Raymonde in for John Kennedy

HOUR 1

Lost in the Supermarket - THE CLASH

Cool Pets - AIR STATION

You've Got Me Wondering Now - PARQUET COURTS

Fiction Romance - BUZZCOCKS

Going Nowhere - FURS *Artists In Residence* LIVE!!

Wings - HAERTS

ONE NIGHT STAND: The Island - OUTFIT

Dorothy of The Island - LAURA VEIRS

Penetrate - STUBBORN HEART

Gunet - DIF JUZ

Into Pieces of Wood - CHIMES & BELLS

Just Kids - FURS *Artist In Residence* LIVE for Xposure

Spellbound - SIOUXSIE & THE BANSHEES





HOUR 2


World - JULIA HOLTER

Horns Surrounding Me - JULIA HOLTER

City Appearing - JULIA HOLTER

Berlin - Ry X *UK FIRST PLAY*

X-POSURE BIG ONE: Antiphon - MIDLAKE

Without You - LAPALUX

A Forest - THE CURE

Striptease - FURS *Artist in Residence* LIVE in Session

She Is Beyond Good & Evil - THE POP GROUP USB




Hour 3

The Crossing - CFCF

Land of The Living - ROO PANES *WORLD EXCLUSIVE FIRST PLAY*

Goodbaby Goodbye - BRIDGET ST JOHN

Held - LOWTIDE *UK FIRST PLAY*

Walking - SMITH & MIGHTY

Jazz Master - ALEX REECE

Easy Muffin - AMON TOBIN

A special mix for X-Posure USB feat:

!!!!!!!!!! Flowers of Romance by PiL into Love Is An Unfamiliar Name by DUKE SPIRIT Into Happy House by SHINDU Into The Crunge by LED ZEPPELIN into Genius of Love by TOM TOM CLUB !!!!!!!!!