WATCH: Russell Saved A Baby Fox!
11 May 2017, 06:00 | Updated: 10 August 2017, 13:15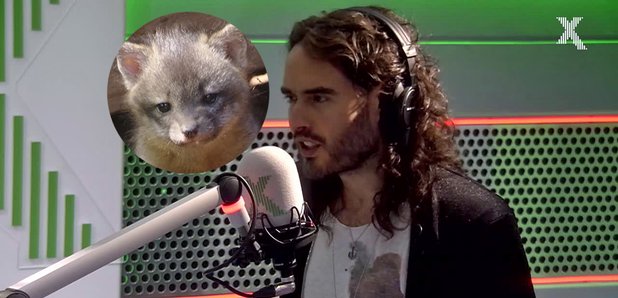 Old Rusty Rockets saved an animal. How he did it is brilliant.
If you've missed the Russell Brand show on Radio X in the past couple of weeks, you won't have heard a story of great kindness and compassion.
Russell has saved the life of a baby fox. And he's SO CUTE (the fox, not Russell).
Spotting the distressed animal in the road, and armed only with an expensive pullover, our man did the decent thing. "Only I had the chutzpah to pick it up in my jumper."
And how did the fox thank him? You'll have to watch the clip to get the whole story.
LISTEN TO THE LATEST EPISODE OF THE RUSSELL BRAND PODCAST: