Noel Gallagher To Guest On Russell Brand's New Radio X Show
30 March 2017, 10:36 | Updated: 2 August 2017, 10:47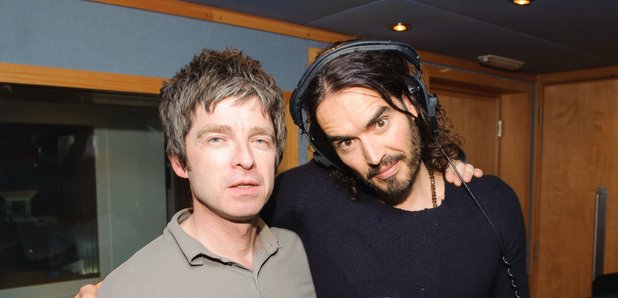 The Oasis legend will be the first guest on Brand's show this Sunday from 11am-1pm.
Noel Gallagher will guest on Russell Brand's new Radio X show this weekend.
The comedian announced he'd be making his return to live radio this Sunday 2 April, and that the Oasis legend would be joining him as the very first guest.
Announcing the news on The Chris Moyles Show this morning, the comedian said: "Noel Gallagher's on the first show. I asked him nicely."
Watch Russell chatting to Chris Moyles about his new show now:
Brand gave Chris the credit for his return, joking: "Last time you and I spoke mate on this radio show, you instructed me to start this radio show, I think you even allocated the time slot. That's the kind of power you have on the airwaves and I have accepted it."