Johnny Vaughan has stumbled upon some seriously random graffiti...
1 November 2016, 15:24 | Updated: 5 August 2020, 16:35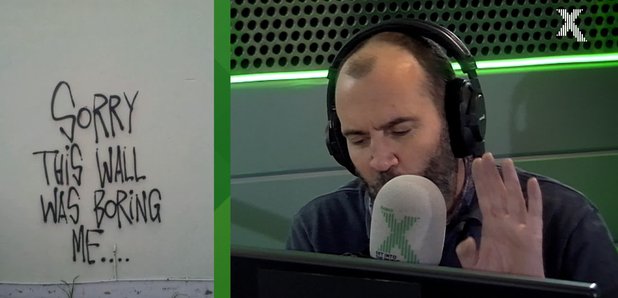 Today's Random Graffiti was absolutely priceless!
If you're not aware of Random Graffiti yet, you're in for a treat. Basically, Mr. Johnny Vaughan asks for you lot to send over the bizarre and unexplained street art you've seen out and about. And there have been some crackers.
This week Johnny rattled through some classics, including one piece of Random Graffiti that revealed something you may not know about cats...
You can watch the video below.