What David Hasselhoff did at Coachella is BRILLIANT
2 November 2016, 08:40 | Updated: 5 August 2020, 16:33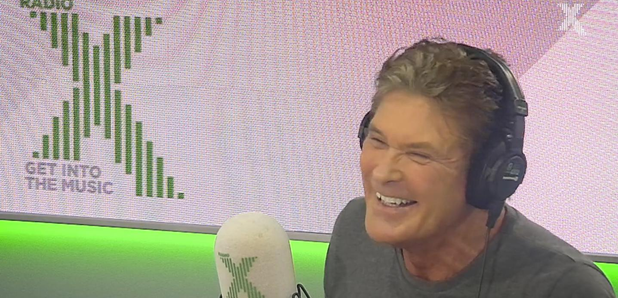 The Hoff has been telling Radio X what he got up to at the Californian music festival.
It's no secret that David Hasselhoff is a larger than life character. he's a man who likes to live life to the full. After hearing what he got up to at Coachella this year it's clear he's got a wicked sense of humour too!
Speaking with Radio X's Johnny Vaughan, The Hoff claimed to have spent the whole of the U.S. music festival walking wearing a mask…of his own face!
"i did that at Coachella! I couldn't walk around at Coachella so i walked around as David Hasselhoff and nobody left me alone! They were like - "this idiot wouldn't wear his own mask!"
"I'd take it off and say "please be quiet it's David Hasselhoff!"
Imagine seeing that?
Watch the full clip below.