WATCH: Why Richard Ashcroft Doesn't Do New Year's Eve...
31 December 2016, 06:00 | Updated: 5 August 2020, 16:31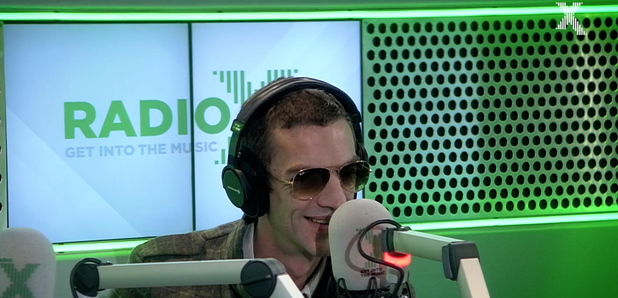 The Verve legend told Gordon Smart why he won't be taking part in the "enforced celebration" or be watching fireworks on the TV either.
Richard Ashcroft is a man who doesn't like to play by other people's rules.
So when Radio X's Gordon Smart asked The Verve legend what his plans are for New Year's Eve, it's probably no surprise that he revealed he's "never been a New Year's Eve dude."
Ashcroft explained: "It's all the hugging people you were chatting to two hours ago and all that... and the fights and the madness."
He added: "I've never been one for enforced celebration. I think we're a bit limited on those nights that we're supposedly free to go crazy".
However, if you thought the northern soul prefers to sit in and watch the festivities on the sofa, you'd also be wrong, as he thinks watching the fireworks on TV makes you think: "'What the fuck am I doing with my life?'"
"Hopefully I won't have the TV on 'cause that's always a real depressing moment when you turn those fireworks on, Ashcroft mused.
"Fireworks and TV just don't mix anyway and [you're like] 'what the fuck am I doing with my life?'."
The This Is How It Feels star concluded: "It's generally my decision not to do anything, so i'll probably be pretty boring."