"I Slept On A Bench": Ed Sheeran Recalls Worst Gig Ever
11 January 2017, 06:00 | Updated: 5 August 2020, 16:32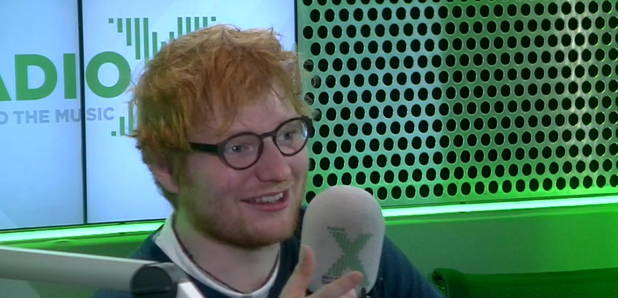 Watch as the singer-songwriter tells Gordon Smart why his Devonshire gig was the "lowest of the low".
Ed Sheeran has opened up about his worst gig ever, which ended in him missing his train and sleeping on a bench.
When asked by Gordon Smart about the worst show he'd played throughout the years, the Castle On The Hill singer revealed: "(It was) Exeter on my own!"
Find out what happened here:
Expanding on his dismal set in the Devonshire city, the singer-songwriter explained: "I was getting paid 50 quid for this gig and it was an 80 quid train ticket, and I thought ' I'm already 30 quid down but it's fine. I'll get down there and sell some of my CDs from my backpack."
He continued: "Gets to eight, I'm meant to be going on at 8.30 No ones there. My train's at like 10. I was like 'can I push it back?'
"And they were like 'push it back to nine'. No one was there. Pushed it back to 9.30. No one was there. They were like 'you just have to play'.
"So I played to no one, missed my train, didn't sell any CDs, then I slept on the little bench at the train station till 5(am)."
He concluded: "That was about 2 months before I broke. That was the lowest of the low."