WATCH: Ed Sheeran Discusses His Credibility
10 January 2017, 07:00 | Updated: 5 August 2020, 16:31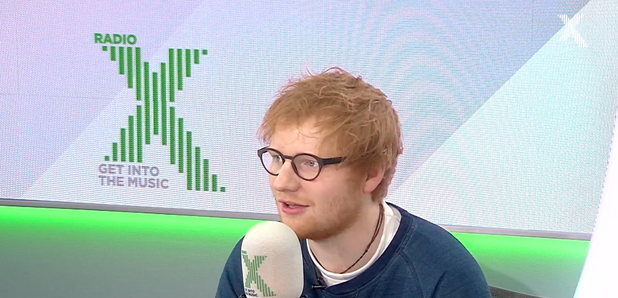 The Castle On The Hill singer told Gordon Smart he's happy enough with his heroes liking his music.
Ed Sheeran has discussed the topic of his musical credibility.
In an interview with Gordon Smart on Radio X, when asked how he feels when some people don't acknowledge him as a musician, the singer-songwriter replied: "I don't really care."
Watch his response here:
The 25-year-old explained: "I had Van Morrison take me for breakfast and tell me he loved me and I've had Eric Clapton come to my house for dinner, i've gone to his house for dinner and he tells me that he likes my music.
"Those are the two people that got me started in music and they like me. Why the hell would I care about someone I've never met who I don't know their opinion and I don't know them as people.
"But I do know that my heroes like my music, so I don't care If I'm credible or not, because In their world I am and that makes me credible in my world."
Referring to some of the bashing he gets from other musicians online, Sheeran added: "I see a lot of people taking pops at me and people that I don't listen to their music, and they'll have a pop as if I'm meant to care.
"And I don't... at all."