Elis James and John Robins announce live Christmas show
10 November 2018, 14:00 | Updated: 14 November 2018, 15:34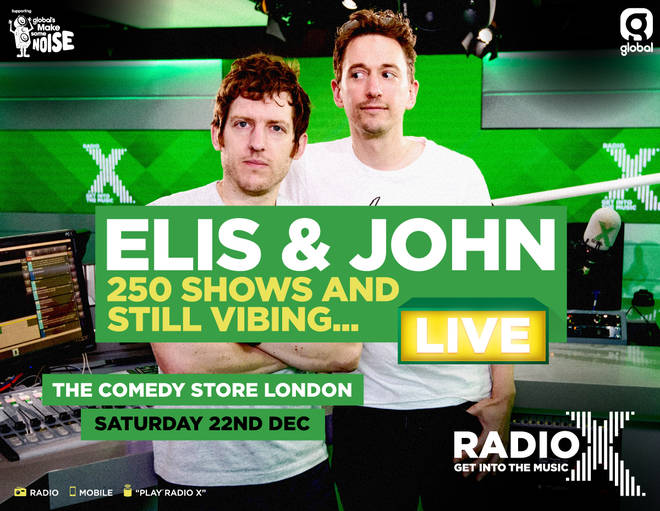 250 Shows And Still Vibing comes to The Comedy Store in London… TICKETS ARE NOW SOLD OUT
TICKETS ARE NOW SOLD OUT
A message from John Robins:
"Hi, I'm John Robins, and to my left is the chairman of the Gwynedd Society of Animal Husbandry, Mr Elis James.
"For almost five years we have been creating commercial digital indie radio together on Radio X. Having cemented our reputation as the UK's most competent broadcasters, we have dedicated ourselves to providing #content that ranges from the niche to the irrelevant whilst also maintaining our commitment to be #unproduceable.
"To celebrate not being sacked for 250 shows, we have decided to broadcast live from The Comedy Store on December 22nd 2018."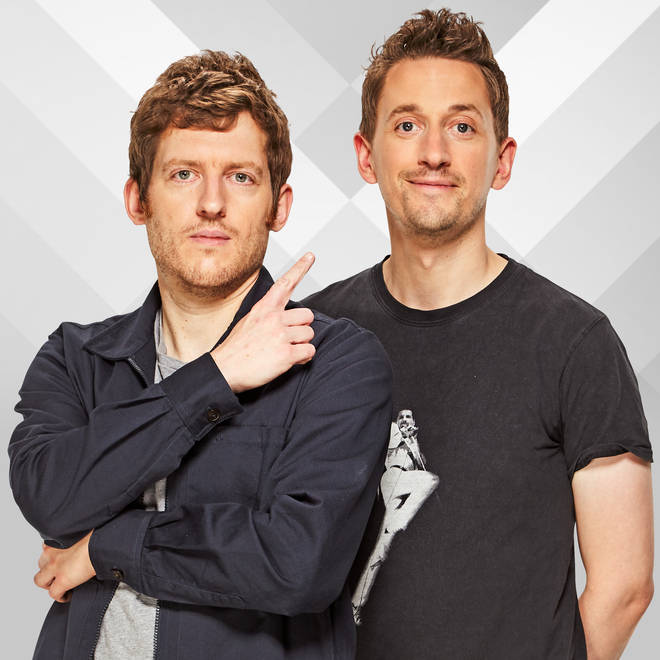 "Not only will this mark the dedication of many producers, interns, friends and listeners who have helped make the show what it is, it will help raise some money for a vital cause.
"Elis and I have had the privilege of having our voices broadcast to the nation since 2014, and we have used our voices to discuss the big issues: whether you should have a waste paper basket in the lounge, if a creme egg is the most satisfying item to throw, and Brian May's height."
"Elis also once used the opportunity to utter an adult swear word when mispronouncing the Thai holiday destination 'Phuket'.
"But many children, and the charities working with them, do not have this voice. So we're going to be donating all money raised to Global's Make Some Noise, a charity dedicated to making sure those children are heard.
So, join us on the 22nd of December, listen live, download the podcast, and #MakeSomeNoise."
Elis & John: 250 Shows And Still Vibing… in support of Global's Make Some Noise
Saturday 22 December at 1pm at The Comedy Store, London Piccadilly
Tickets are on sale from 10am on Monday 12 November
TICKETS ARE NOW SOLD OUT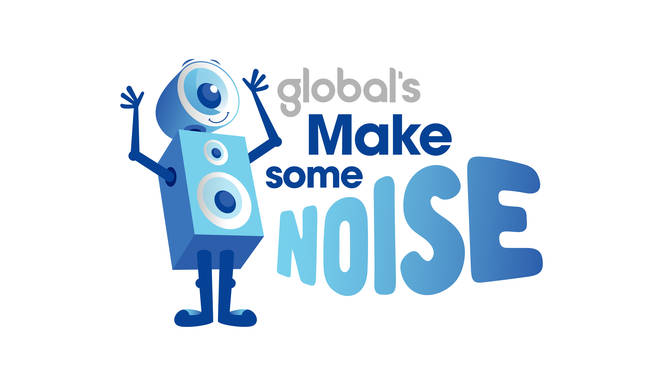 Global's Make Some Noise is Radio X's very own charity, supporting small but brilliant projects across the UK which help children, young people and their families living with illness, disability or lack of opportunity. By supporting Global's Make Some Noise, you'll be helping small projects make a big difference, so thank you. More information is available at makesomenoise.com.