WATCH: Zombies Invade The Chris Moyles Show!
23 October 2017, 18:15 | Updated: 15 December 2017, 19:02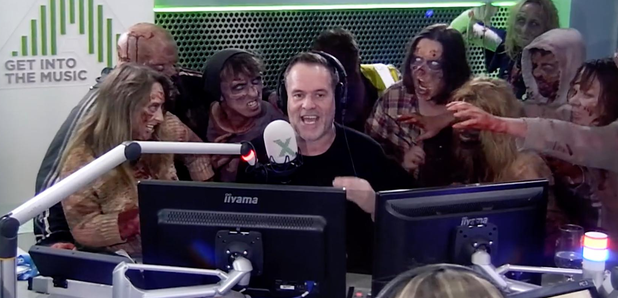 As The Walking Dead returns, the team have a special pre-Halloween prank for Chris…
Chris LOVES the Walking Dead, but HATES zombies.
So what better to celebrate the launch of Season 8 of the acclaimed TV series to Sky than to have some VERY special guests in the Radio X studio?
Take a look and see what happens when the undead pay a visit to the Chris Moyles show…
And while you're at it, here's the trailer for the new series...