WATCH: Your Reese Witherspoon Photoshops Are Hilarious
27 September 2017, 13:53 | Updated: 27 September 2017, 15:07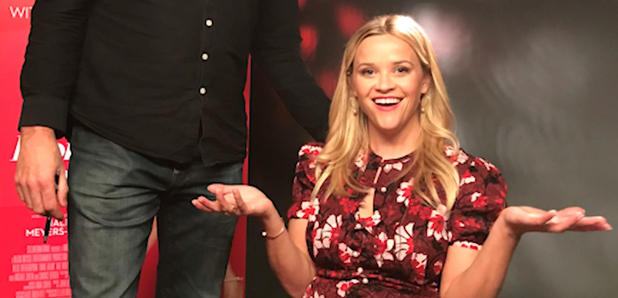 Dom took a photo with the Home Again actress and things looked a little cheekier than they expected.
Dom met up with Reese Witherspoon and had a very respectful and professional interview with the Big Little Lies star.
Unfortunately they posed for a picture at the end which looked a little bit dodgy.
Chris made it look a whole lot worse by pixelating Dom's crotch, but then the listeners started sending in their own Photoshopped versions.
See some of the best in our video.
Who knew you were all so talented?
Listen to The Chris Moyles Show on Weekdays from 6.30am-10am and on Saturdays from 8am-11am.
Listen back to the latest Chris Moyles show, and download the podcast here.