VIDEO: Chris Moyles plays a Dave Grohl Reverse Word Game special!
14 January 2019, 13:36
To celebrate the Foo Fighters frontman's 50th Birthday, The Chris Moyles Show added a special Grohl-esque twist to their game.
Today marks Dave Grohl's 50th Birthday and we've celebrated by transforming Radio X into Radio Grohl.
And what better way for The Chris Moyles Show to celebrate, than by turning one of the Learn To Fly rocker's biggest songs into a reverse word?
Watch Chris and the team tackle one of Grohl's famous lines in our video above.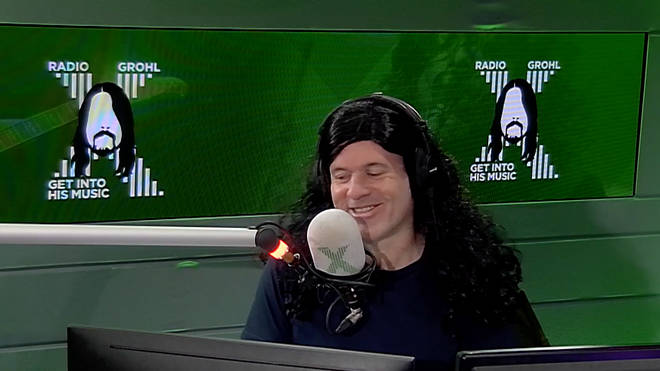 Wow. That was quite something.
Watch Dave Grohl tell Chris Moyles the story behind his incredible Christopher Walken impression in our video below:
READ MORE: Remember Dave Grohl kicking someone out of a Foo Fighters gig?
READ MORE: What is Dave Grohl's real name?