Noel Gallagher: "I'll Ram Half The World Away Down People's Throats Till January 1st"
3 December 2015, 17:58 | Updated: 3 August 2017, 11:31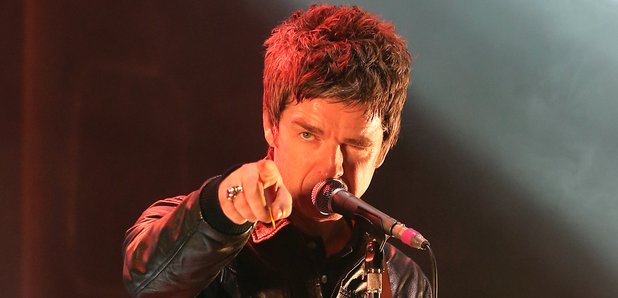 Noel Gallagher tells Chris Moyles why he's enjoying performing his classic Oasis track more than ever.
Noel Gallagher's Half The World Away might be everywhere at the moment thanks to the John Lewis Christmas ad, but the former Oasis star says he's quite happy to "ram it down people's throats"... maybe at least until it charts anyway.
Speaking to Chris Moyles at the Radio X Road Trip, who asked if he'd be playing the track, he replied: "I'd say as it's getting caned in the charts, I might even play it twice!"
He added: "As I might have a passing interest in it, I might ram it down people's throats until January 1st, and then you might never hear it again."
Noel and his High Flying Birds delighted fans on the Radio X Road Trip with Chris Moyles together with O2.
Playing songs from his eponymous debut and this year's No. 1 Chasing Yesterday album the star treated his fans to an intimate set at the O2 Apollo Manchester on Wednesday 2 December.
As well as playing solo hits in Everybody's On The Run and In The Heat Of The Moment, Gallagher treated fans to a selection of Oasis favourites, including Champagne Supernova, The Masterplan, Don't Look Back In Anger and Definitely Maybe track Digsy's Dinner.
Speaking to Chris Moyles before the show, Noel said of the legendary Manchester venue: "I saw my very first gig here: The Damned in 1979. I saw my second gig here: Stiff Little Fingers. And I saw my fifth gig here, which was U2.
"I used to work in a pet shop over the road. I'm not joking. Tahiti Aquariums, it was called. I used to mend fishtanks."
True to his word, the Ballad Of The Mighty I singer then sang a moving performance of Half The World Away- much to the delight of the crowd.
Noel had support from collaborator, friend and fellow Mancunian Johnny Marr, who treated the crowd to an energetic set, with a sprinkling of The Smiths hits, including Panic, How Soon Is Now and There is A Light That Never Goes Out.
Mr Gallagher continued: "I've never had a bad gig in Manchester. Apart from those three years where we went unnoticed."
Also on the bill were young Scottish band Neon Waltz and Pretty Vicious from Wales.