WATCH: Who Knew Chris Martin Used To Be A Cockney Gangster?
15 June 2017, 12:30 | Updated: 10 August 2017, 12:54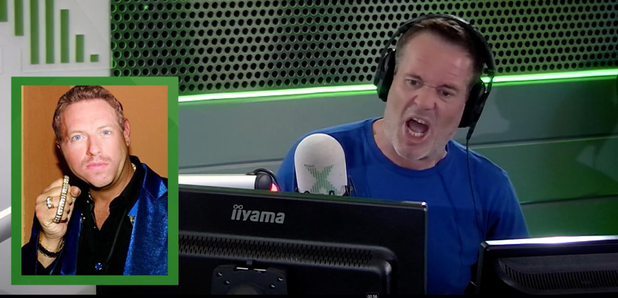 Chris takes us back to the time Coldplay played Glastonbury in 2000… and the frontman has a very surprising accent.
"How does Chris Martin talk?" asked Chris this morning.
You - and the entire team - may think that the Coldplay frontman has a quietly-spoken, humble persona.
But wait a minute. Take a listen to this clip of Chris Martin at Glastonbury in 2000.
"Right Glastonbury, you slags!"
Is that the man who brought you the soft tones of Yellow and Fix You… or a Cockney gangster?
It's hilarious - take a listen.