WATCH: Why Was Chris Moyles In Emma Bunton's Bed?
11 January 2017, 11:16 | Updated: 10 August 2017, 13:11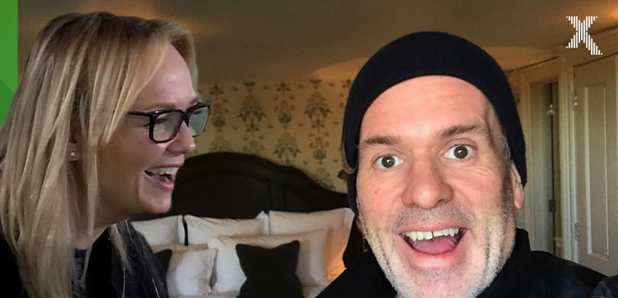 Find out how Chris and the former Spice Girl came to sleep in the same bed.
Emma Bunton came in to see Chris and the team this morning and share a fun fact about how they slept in the same bed around the new year.
It turns out the Heart DJ and former Spice Girl stayed in the same room as Chris Moyles over the festive period, but not at the same time.
Watch the pair explain what happened here:
Despite their hotel rooms being serviced in-between, Chris was sure to give Emma the creeps by letting her know she kept the toilet seat "nice and warm" for her.
Nice one Chris.