WATCH: When Pippa Went On The Shark Dive Simulator...
29 July 2017, 15:00 | Updated: 10 August 2017, 12:45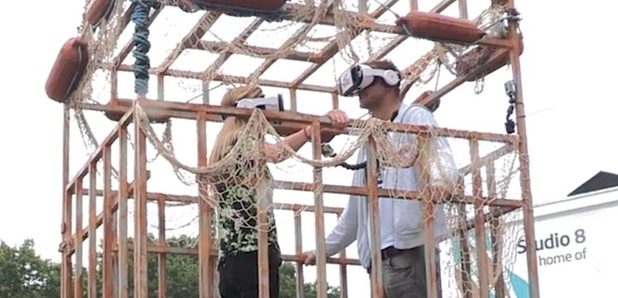 Chris sent the team down to the virtual reality experience, but they weren't too impressed.
This week saw Pippa, Toby, Matt and James go down to London's South Bank to experience the terrifying virtual reality cage diving simulator for new film, 47 Metres Down.
Hopes were high, especially since Pippa has a phobia of sharks, but unfortunately, the team didn't quite get what they were expecting.
Toby and Pippa did manage to make their own fun though...
Find out what happened in our video.
47 Metres Down is out in cinemas now.
Listen to The Chris Moyles Show on Weekdays from 6.30am-10am and on Saturdays from 8am-11am.
Listen back to the latest Chris Moyles show, and download the podcast here.