WATCH: When Toby Wore TWO Headphone Sets On The Breakfast Show...
14 August 2017, 15:52 | Updated: 7 November 2017, 15:07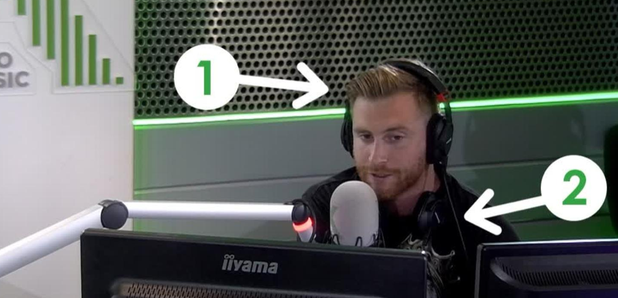 Toby Tarrant is standing in for Chris Moyles, and he kicked off his run in the best way ever.
If you know anything about Toby Tarrant, you'll know he loves a bit of a party.
Which is why when he turned up slightly hungover on his first shift sitting in for Chris Moyles last week, he had so little sleep, he didn't realise he had two pairs of headphones on.
Not until they made this dodgy sound, that is.
Watch our video here to see the penny finally drop.
Toby reckons his double headphone gaff is one of the most embarrassing thing's he's ever done in his life, but we'd probably have to disagree.
Just look what he got up to on Friday night.
Wanna see @tobytarrant with his shirt off from Friday night... sure, here it is. pic.twitter.com/ZY7t1pfH9Y

— Radio X (@RadioX) August 14, 2017
Matt's not convinced.