WATCH: The Chris Moyles Show - Week 9 Highlights
20 November 2015, 16:53 | Updated: 2 August 2017, 10:46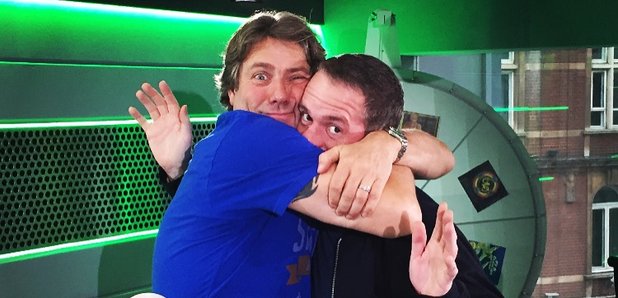 This week John Bishop and Richard Hammond came onto the show! Plus, Dom heads onto the streets of Leicester Square and more impressions from Chris.
John Bishop Has Got An Excellent Anecdote For The Team...
The legend that is John Bishop is shooting off to Austria for a comedy festival, and he's got some great stories about the place.
Richard Hammond Is A Big Fan Of Chris' Impressions
Richard The Hamster Hammond graced the team with his presence on Thursday. Chris decided to give his impression of him a whirl.
Can you see us from Leicester Square? We sent Dom down to find out...
The team can finally see out of the window in the Radio X studio - now they can see Leicester Square in all its glory! But, the question is is, can you see them?
Presenting...The Flute Fighters!
We were all excited on Monday morning when Pippa announced she'd developed a new game entitled "The Flute Fighters." Were we right to get excited? (Yes, definitely...)