WATCH: The Chris Moyles Show - Week 12 Highlights
11 December 2015, 09:45 | Updated: 2 August 2017, 10:46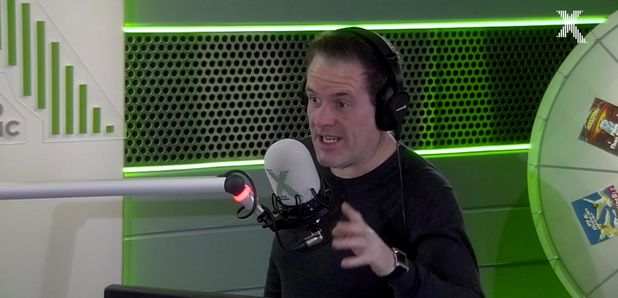 This week we had James Bay on the Radio X Road Trip, Dom on the streets of Birmingham and everyone doing their best Bono.
How easy is it to do an impression of Bono?
It's VERY easy, as Chris and Dom demonstrate.
We all had a little dance to Take That ...as you do...
Chris spins the Wheel Of Inappropriate Tracks and it lands on Manchester's greatest band…
There's nothing like a bit of toilet humour on a Tuesday.
We don't poo poo toilet humour at Radio X
Chris meets James Bay
Mr Bay of Hold Back The River fame played the last of our first run of Radio X Road Trips by headlining our show in Birmingham. He chats to Chris about playing sold out shows in America, his Stateside influences and what people tend to shout out during the quiet bits in his shows. PLUS! What was the first record James ever bought? You'll be surprised.

Dominic does Peppa Pig
Lip Sync Battle? Pah! Watch and learn as Dom takes on the children's favourite. Dominic Byrne is a professional newsreader of many years' standing.
Pippa survives the Christmas party... JUST
Pippa felt a little delicate after the Christmas party, so the boys decided to tell her loads of '"hilarious" jokes!