WATCH: The Chris Moyles Show - Week 11 Highlights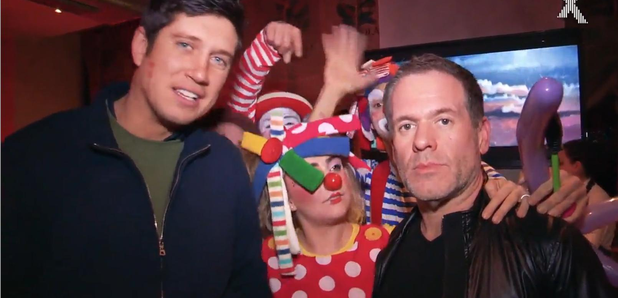 This week Noel Gallagher plays the Radio X Road Trip, Dom takes to the streets of Manchester and Vernon pranks Chris TWICE in two days!
Rob DJ returns for his pub quiz!
Rob DJ is back with his weird and wonderful catchphrases and this week may well be the trickiest round yet.
Vernon pranks Chris on the Radio X Road Trip
Chris Moyles arrived in Manchester and gets treated to the Man City suite, but Vernon's left a special surprise in his hotel room...
Is James the nicest man ever?
Two Noel Gallagher fans went head-to-head for the last tickets to his Radio X Road Trip gig. Find out what happened when our audience chose a winner...
When Chris Moyles met Noel Gallagher
Chris and Noel had a catch up on the Radio X Road Trip in Manchester, and he told us why he'll keep ramming Half The World Away down our throats till January...
Chris gets pranked... AGAIN!
After filling his room with one of his phobias, Vern decided to ramp it up and bring in the clowns...
Jenson Button tells Chris exactly what he's going to do to him...
The Formula 1 star talks Monaco, charity triathlons and driving Chris around with his eyes closed.