WATCH: Shiver Me Timbers! …Is That Chris Tarrant?
18 July 2017, 16:36 | Updated: 7 November 2017, 15:12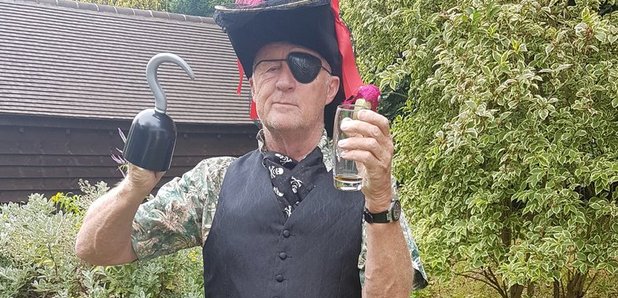 Toby's dad is keeping himself occupied in interesting ways…
Radio X's Toby Tarrant tweeted a photo of his legendary dad Chris the other day… and it was a strange one.
He was dressed as a pirate, holding a glass of... something.
It's nice that he's filling his days... pic.twitter.com/qauaumq13T

— Toby Tarrant (@tobytarrant) July 16, 2017
Well, kind of. What are those boots all about? And have you noticed that weird parrot on his shoulder?
Whatever, it's an ideal opportunity for Chris to wheel out his impeccable Chris Tarrant impersonation.
"I'd like to phone a friend, please Chris."