WATCH: Remember Pippa's Glastonbury Diary?
28 June 2016, 10:33 | Updated: 2 August 2017, 10:46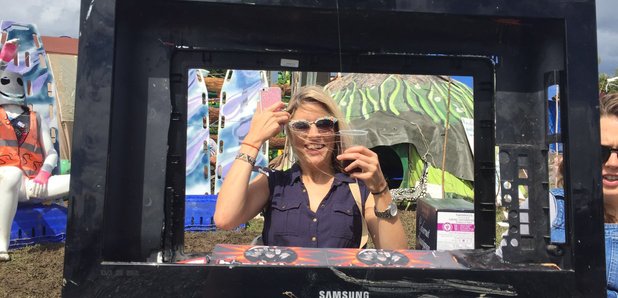 Listen as Pippa takes the team through the sounds, the atmosphere and the, er, unpleasant noises of Glastonbury 2016.
As you may recall, Pippa went down to Glastonbury Festival last summer and was charged with the task of making an audio diary on her phone.
Join Chris and the team as they relive re-live Glastonbury through Pippa's eyes. Or her voice, rather.
Get ready for such pearls of wisdom as "I dropped my sunglasses down the toilet, then picked them back out again."
"It really is like being inside her head," says Chris.