WATCH: Pippa's Review Of The Killers' Show Got A Bit Weird...
13 September 2017, 14:45 | Updated: 13 September 2017, 14:53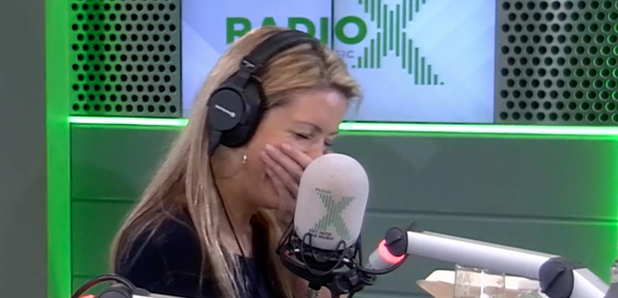 We get the feeling she thinks Brandon Flowers is hot.
Pippa went to see The Killers play the O2 Academy Brixton last night, and it's fair to say she REALLY enjoyed herself.
Plus, Chris and Dom noticed she had a few nice words for frontman Brandon Flowers too...
Watch our video here.
Pippa wasn't the only person impressed with the show, and Woody Harrelson had such a good time, he decided to get up and help the band perform.
The Natural Born Killers star took to the stage at Brixton during their encore to help them give their track, The Calling, its live debut.
Watch the moment below:
Listen to The Chris Moyles Show on Weekdays from 6.30am-10am and on Saturdays from 8am-11am.
Listen back to the latest Chris Moyles show, and download the podcast here.