WATCH: Pippa's Prosecco Popping Game Got VERY Messy
14 December 2016, 14:51 | Updated: 2 August 2017, 10:46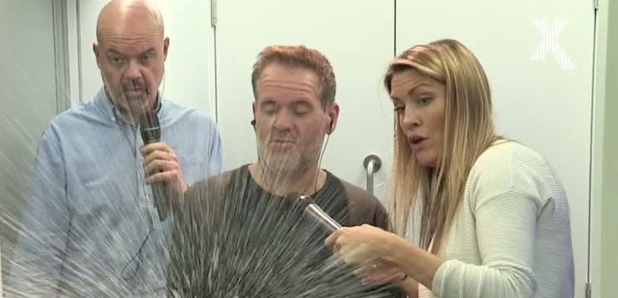 Find out whether Chris or Dom won the battle of the corkers.
Despite almost swearing off the fizzy stuff for good yesterday, it looks like Pippa's back in love with Prosecco and has even invented a game for it. The aim of the game was for Dom and Chris to pop their corks at a target, and see who came out on top.
Find out how they get on here:
And just in case you'e wondering... yes that means the team was left with six half-empty bottles of Prosecco to drink. So much for Pippa giving up, eh?