Donald Trump Becomes US President: Chris Moyles' Reaction
9 November 2016, 09:49 | Updated: 2 August 2017, 10:46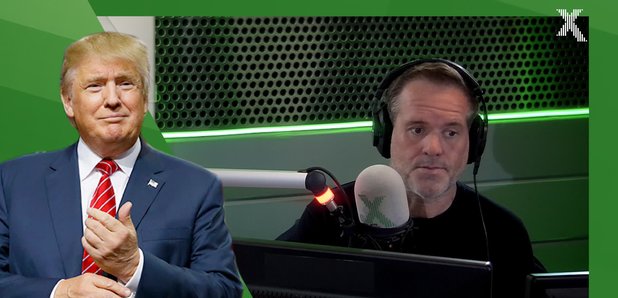 Chris was left pretty speechless after hearing the surprise result on this morning's breakfast show.
In case you (somehow) haven't heard, Mr. Donald Trump will become the 45th President Of America. The Republican's victory has shaken the political world, and caused a cocktail of responses from some of the biggest name in popular culture. Whether you're pro or anti, you've got to admit it's pretty surprising.
Chris Moyles was also shocked this morning, and was left practically speechless by the result. "Dominic is not making this up - or drunk, again - Donald Trump has just been elected the President Of The United States", he said.
You can watch the video below.
"Eight years ago" Chris went on to say, "American voted in its first ever African American President. A black man in the white house. And now, the former host of the TV show The Apprentice, The Man from Home Alone 2, Donald Trump is now the new President. The Leader Of The Free World. Arguably the most powerful man in the world."
"I don't know what to say!"
You can read responses from the world of music here.
As well as celebrity reactions, folk online have also been throwing to an old episode of The Simpsons that predicted Trump's presidency in 2000.