Watch The Awesome Moment Chris Gave Felicity Jones A Boozy Star Wars Gift
16 December 2016, 15:46 | Updated: 2 August 2017, 10:46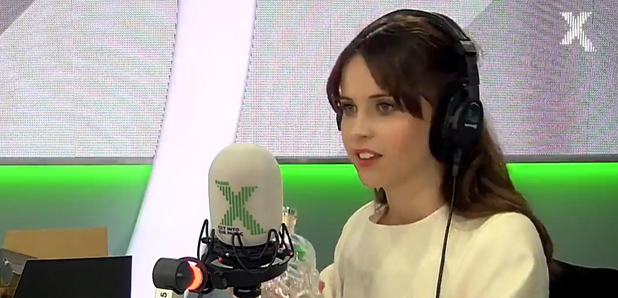 A long time ago, in a radio studio far far away...
Chris and Dom met Rogue One actress Felicity Jones earlier this week, and brought her a very special gift.
And what do you suppose they got the leading lady of the Star Wars spin-off? Some awesome booze-related Star Wars merchandise, of course.
See her reaction to their awesome pressie here:
Is it just us, or was she really disappointed there wasn't actually any alcohol in it?
Rogue One: A Star Wars Story is out in UK cinemas now.