WATCH: Jamie Oliver Reveals His Top Christmas Dinner Tips To The Chris Moyles Show
15 December 2015, 15:26 | Updated: 2 August 2017, 10:46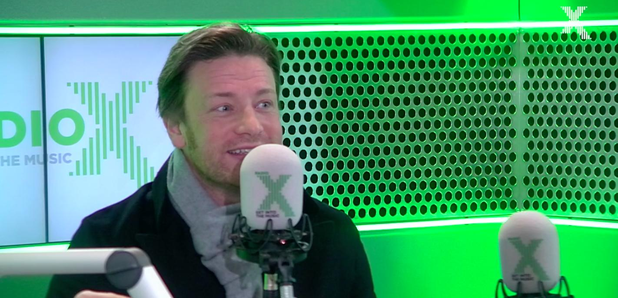 Jamie Oliver popped into the Chris Moyles' show to tell us how to make the PERFECT roast potatoes! Plus, the chef revealed a few other tips to help nail dinner this Christmas.
Jamie Oliver Offers To Take Your Christmas Cooking Questions!
Culinary legend Jamie Oliver came into Radio X HQ to chat about his new book and fry ups. But after Christmas questions started flooding in, Jamie agreed to answer a few!
Jamie Oliver Explains How To Get The Perfect Roast Potatoes This Christmas
Of all the questions
submitted, this was by far the most popular. And Jamie did not disappoint! Everyone at the Radio X office will definitely be trying this recipe out on the 25th.
Jamie Quick (And Weird) Christmas Dinner Tricks
As well as roast potatoes, Jamie also told the team about a few other quick, easy, and delicious Christmas treats. They sound AMAZING.